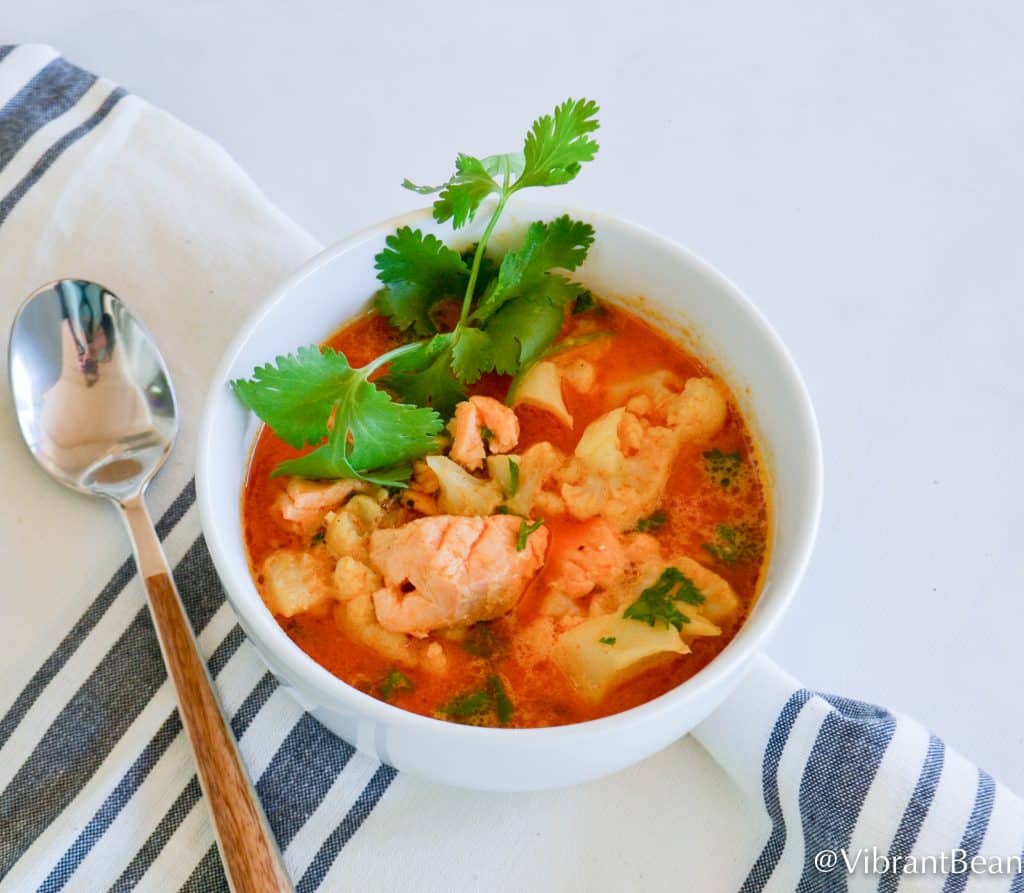 Curry dishes are one of my favorite and most frequently cooked meals.  The spices are some of my favorites and the versatility makes the dish so easy for a healthy go-to.  I often times throw in hearty vegetables like sweet potato, cauliflower, potato, and beans like chickpea.  Now that the weather is warming up I opt for lighter versions with seafood and keep the base more broth like.  You can easily make this more hearty by plating over a bed of rice, but I enjoy it lighter.  Seafood is a great source of protein.  It is also rich in vitamins and minerals and Omega 3's which is great for the brain and body.
Ingredients
Coconut oil or ghee
2 minced garlic cloves
1 tbsp fresh grated ginger
2 tbsp red curry paste
1 tsp curry powder
1 can coconut milk
2 servings of fish filets - I use 1 salmon 1 cod
1 red bell pepper cut into matchsticks then halved
1 cup steamed cauliflower florets
salt & pepper
cilantro for serving
Instructions
Heat oil in a large pan over medium to high. Add garlic, ginger, curry paste and powder. Cook for 30 seconds to 1 minute. Add coconut milk and large pinch of salt and cook for a few minutes until milk bubbles slightly. Add peppers, cauliflower, and chopped fish. Cover and simmer over medium heat for about 5 minutes, until fish is cooked through. Spoon into bowls and top with fresh cilantro.
http://vibrantbean.com/2017/05/red-thai-seafood-curry/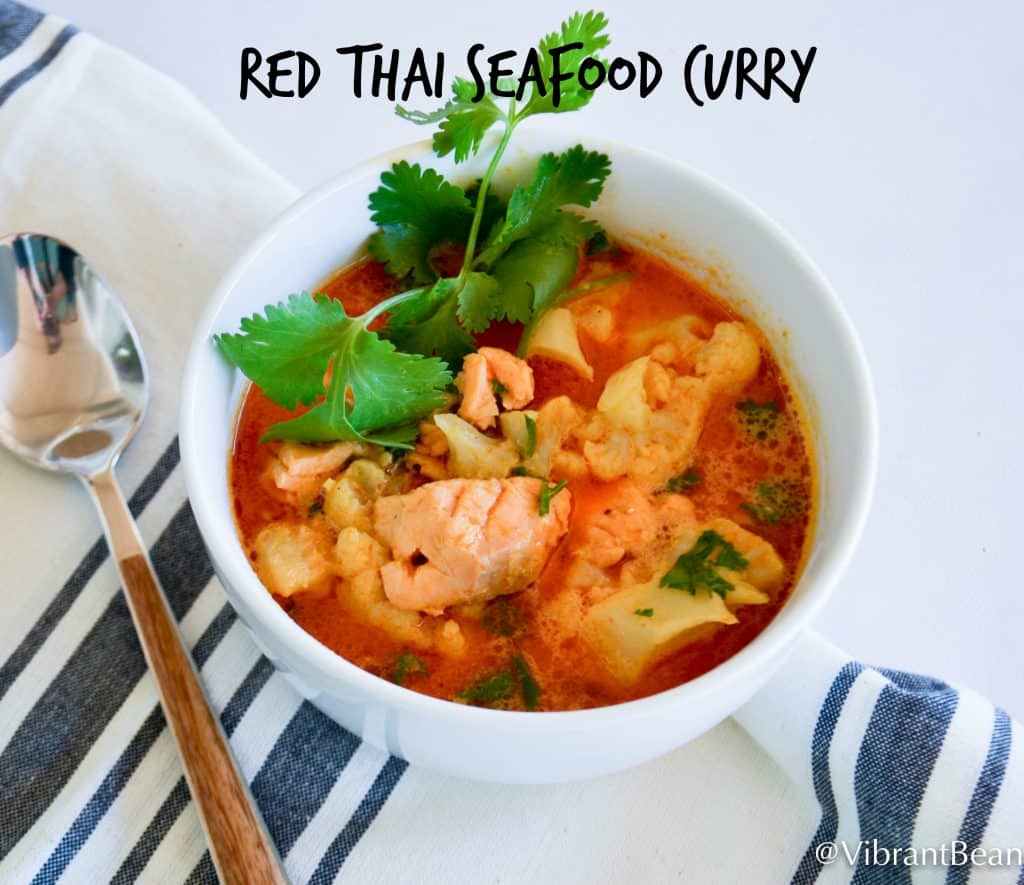 *Like most foods, it is important to purchase the best quality, especially with seafood.  This is a good article on seafood
** Meal prep and planning tips: on your prep day, get your garlic peeled.  Cut up the bell pepper and steam the cauliflower.  This cuts down on time and allows you to toss everything in and go!