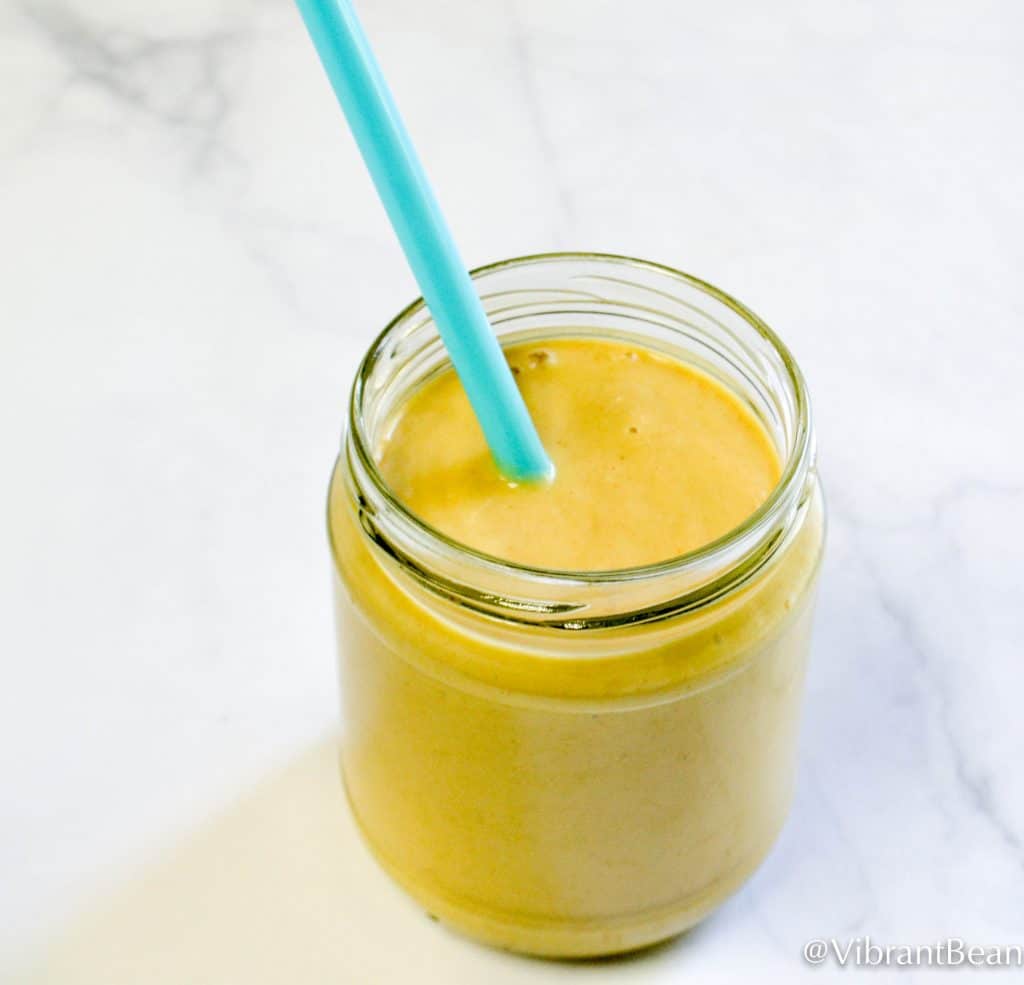 I've been quite obsessed with mango smoothies lately.  I've cut banana out (more on that to come), so I been on a mad search for a replacement.  When blended, mangoes are creamy, not too sweet, and filling making them a great substitution.  They are also filled with B vitamins, carotene (think benefits of carrots), vitamin C, antioxidants (cancer and disease fighter) and lots of fiber to help keep you full and regular.  The addition of cinnamon in this recipe helps lower inflammation, aid in weight loss, lower blood sugar level, and also has a lot of antioxidants.
Ingredients
1 mango, peeled, flex removed and cut into pieces
1 tsp cinnamon
1 cup (or more) coconut milk
1 heaping tbsp nut butter (I use sunflower butter)
1 tbsp coconut oil (optional)
*optional to add any supplements such as maca powder, reishi powder, protein, etc
Instructions
Place all ingredients in Vitamix or other blender. Blend, pour, enjoy!
http://vibrantbean.com/2017/04/cinnamon-mango-smoothie/