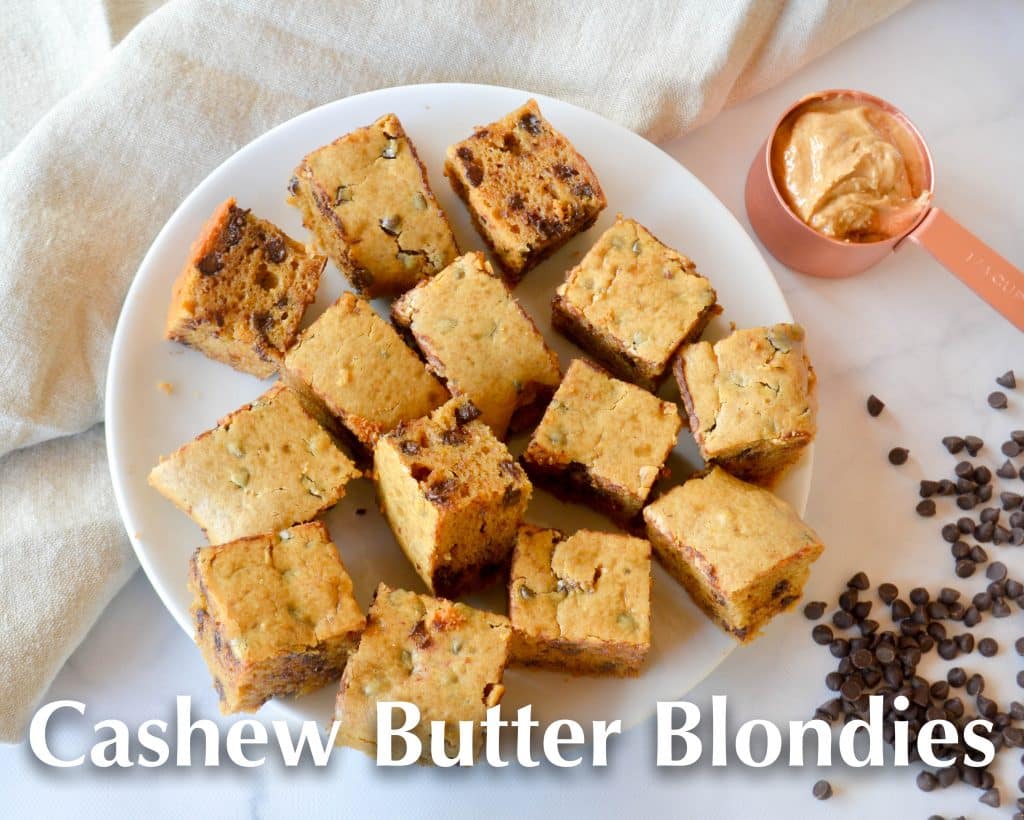 I've been making these cashew blondies lately when I'm craving something sweet or need to bring a dessert to a gathering.  They've been quite popular and the best part is that they are nearly guilt free.  They come together in just a few minutes and require minimal ingredients.
Ingredients
2/3 cup cashew butter
2 eggs
1/3 cup maple syrup
1 tsp vanilla
1/2 tsp baking soda
1/2 cup semi sweet chocolate chips
pinch of salt
Instructions
Preheat oven to 325
Whisk all ingredients in a medium bowl
In a parchment lined square baking dish, spoon batter as evenly as possible
Bake for 20-25 minutes, depending on oven
http://vibrantbean.com/2017/02/cashew-butter-brownies/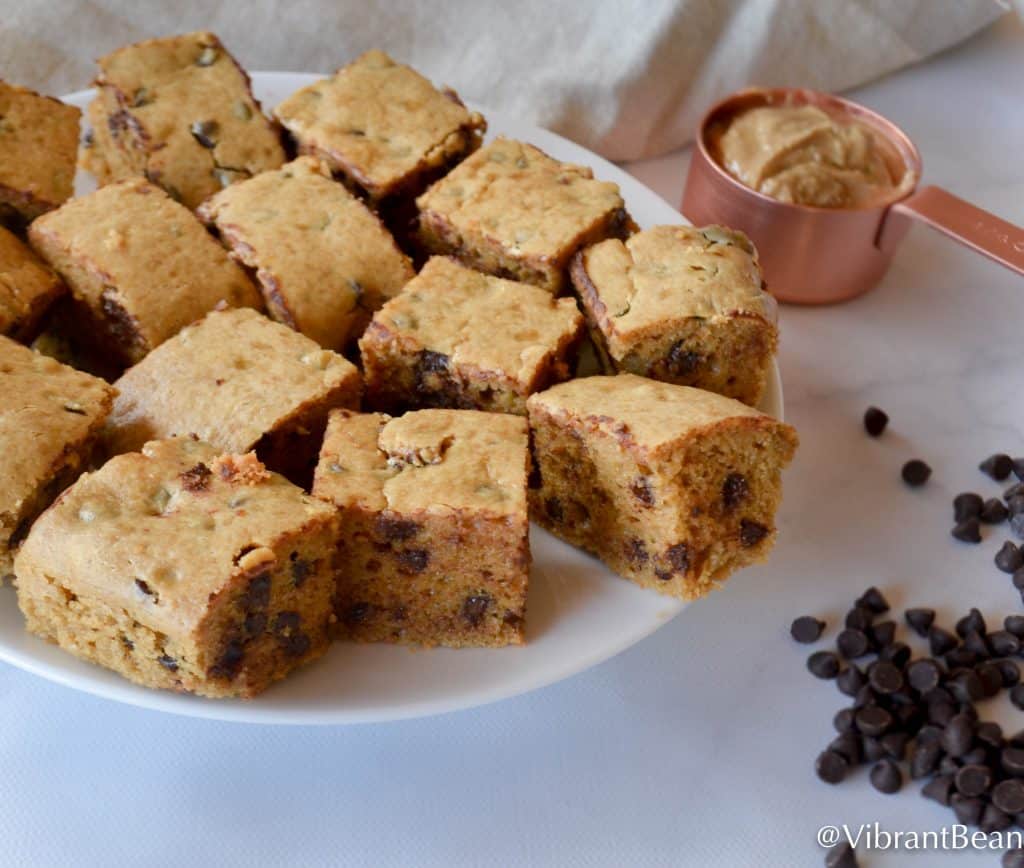 *Benefits of the key ingredients
Cashews are fantastic for the heart and can help prevent weight gain.  Maple syrup has antioxidants that help lower inflammation.  It also contains numerous vitamins and minerals.
Enjoy! Xx