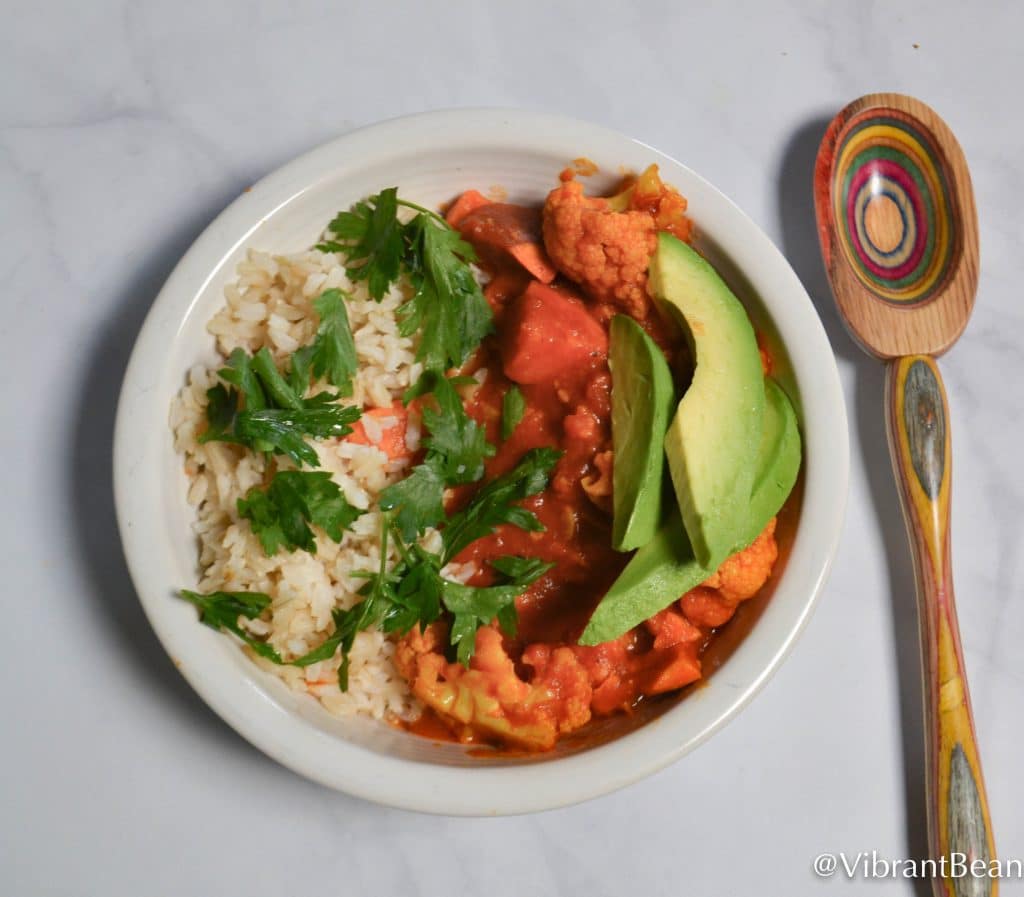 Curries are one of my absolute favorite meals to cook and to eat, especially in the colder months.  I make a curry meal at least once a week.  The vegetables vary as well as some of the spices, but the simple process is always the same, which makes for a perfect-go-to.  Heat spices, toss in vegetables, sometimes seafood, usually add coconut milk, and allow for a nice 20-30 minute simmer.  It's that simple and always delicious.  It's also an easy meal to make in bulk which I end up eating for lunch during the week.  Again, a perfect-go-to meal.
Sweet Potato & Cauliflower Curry
Ingredients
2 large garlic cloves, minced
2 tsp turmeric
2 tsp curry powder
1 tsp chili powder
1 tsp nutmeg
1 diced sweet potato
1 small head of cauliflower chopped into smaller pieces
1 28oz can diced tomatoes
1 can full fat coconut milk
Salt & pepper
Instructions
Heat all the ingredients in a large pot on medium heat for a couple minutes. Add chopped vegetables and coat. Add in the tomatoes and coconut milk. Stir to combine. Bring heat up to a boil. Once boiling, lower heat, cover, and simmer for 25-30 minutes until vegetables are tender. Serve over rice or spinach.
http://vibrantbean.com/2016/12/sweet-potato-cauliflower-curry/
What's your go-to cold weather meal?  If you try out this curry, make sure to post and tag #VibrantBean so I can see your creations!