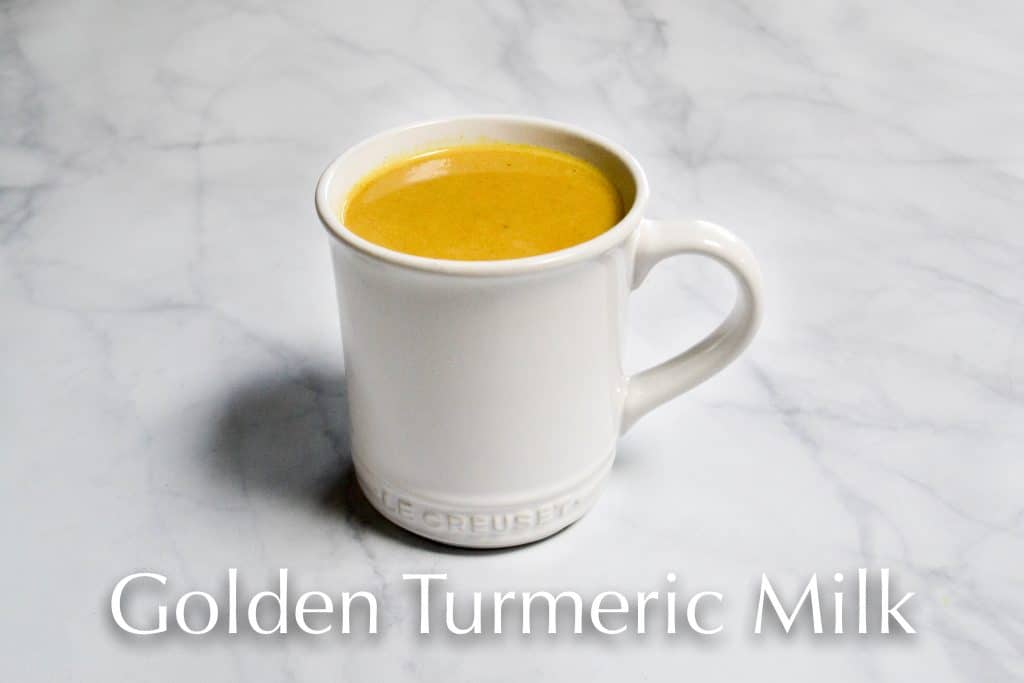 Golden milk has quickly become part of my night routine, at least a few nights a week.  I love my turmeric tonic, but this creamy, slightly sweet milk completely hits the spot at night. The benefits of turmeric are now becoming widely known, which makes this drink an awesome immune booster, cancer fighter, and anti inflammatory. The black pepper in this recipe helps the curcumin (the good stuff in turmeric) be more readily available.  A healthy fat helps with absorption, which is why I use coconut milk.  I'm lucky to not have sleep issues, but I now have my mom and boyfriend drinking it, and they swear it helps aid in quality sleep.
Ingredients
TURMERIC PASTE:
1 cup distilled water
1/2 cup ground turmeric
1/4 cup coconut oil
1 tsp black pepper
1 tsp ground ginger
FOR THE GOLDEN MILK
1 cup coconut milk (not the can full fat, that will be too heavy)
1 tsp turmeric paste
1/4 tsp vanilla
1 tsp cinnamon
1/4 tsp cloves (optional)
1 tbsp maple syrup or honey
Instructions
Heat water in small saucepan on medium heat. Add remaining ingredients and gently stir until thick paste forms. Add more water to create consistency you like. I find 1 cup of water to be fine.
For the Golden Milk, heat the coconut milk in a small saucepan over low heat. Add remaining ingredients and whisk until warm and combined. Enjoy in your favorite mug!
http://vibrantbean.com/2016/12/golden-milk/
I do enjoy this drink most nights, but occasionally I whip some up in the morning or in the afternoon after work.  Let me know how you enjoy yours and #VibrantBean so I can see your creations!