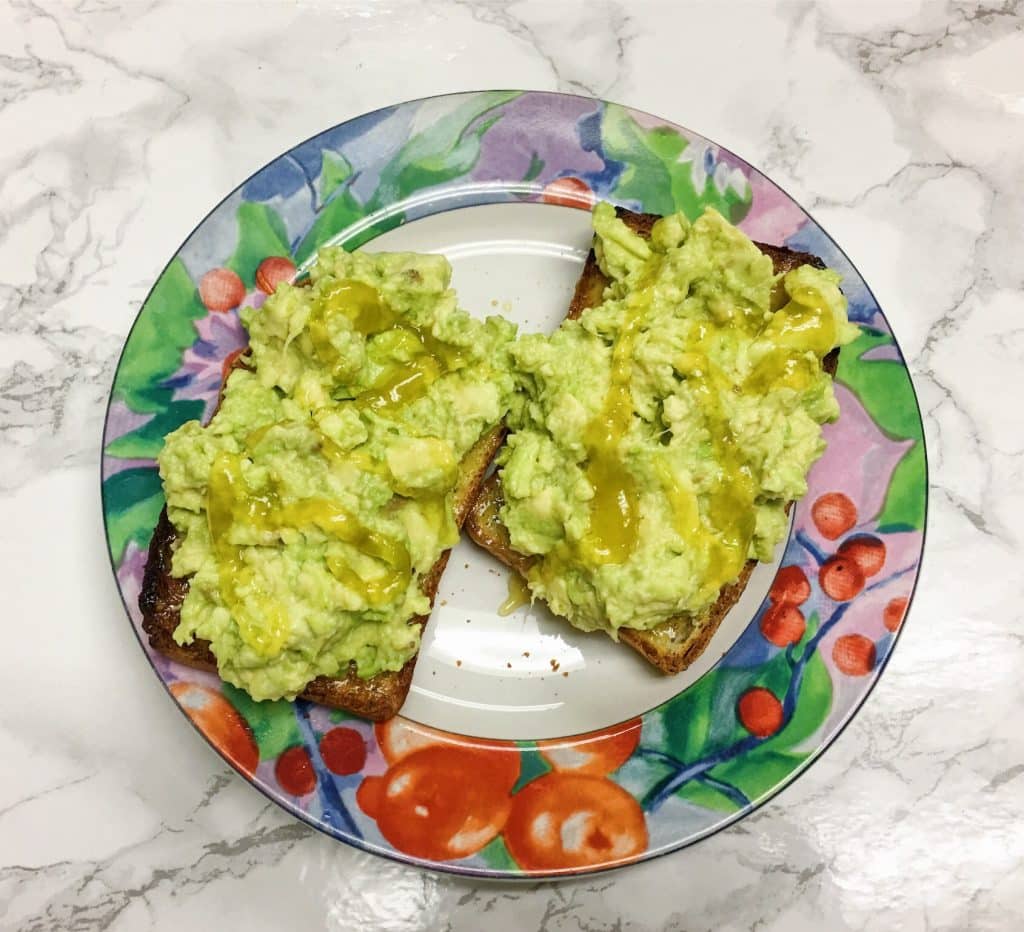 Avocado toast is nothing new and there are a million variations, but we could always use one more, right?  Sometimes I get fancy  with it, but mostly I keep it simple.  I like the avocado smashed with some salt and chili flakes or with dijon and honey.  I know it sounds strange but it's such a delicious combination.  My brother made it for me a couple years ago, and after some hesitation, I ate it and quickly made it a go to breakfast.
Dijon + Honey + Avocado Toast
Ingredients
toast
smashed avocado
djon mustard
drizzle of honey
Instructions
Spread some dijon mustard on a piece of toast. Take some smashed avocado and top your toast with it. Drizzle a little honey across the top. Enjoy!
http://vibrantbean.com/2016/12/dijon-honey-avocado-toast/
When you try this and love it, #VibrantBean so I can see your creation too!