It was a rather mellow weekend, which is exactly what I needed.  Kicking it around the neighborhood with my favorite people and plenty of good food was the best way to wrap up October.  Still having a hard time wrapping my head around that one!  But kinda of (totally) excited the Holiday season is here.  Sharing some snaps from the weekend, enjoy!
Robbie and I went to our high school football game Friday night.  Neither one of us had been to a game in years, so it was kind of fun to get back into the spirit of things.  Go Mater Dei!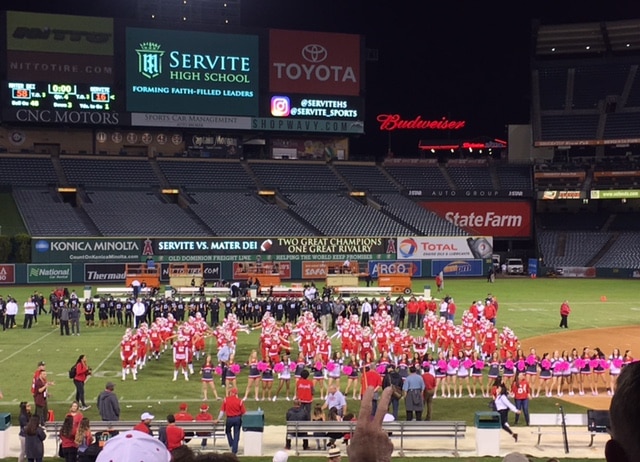 We popped open this rosé I received a couple months ago from one of the wine clubs I belong to.
After my Saturday morning pilates class, I was starving.  I popped into a small tea / kombucha shop for an iced tea and this absolutely delicious coconut yogurt with vanilla bean and granola.  So good!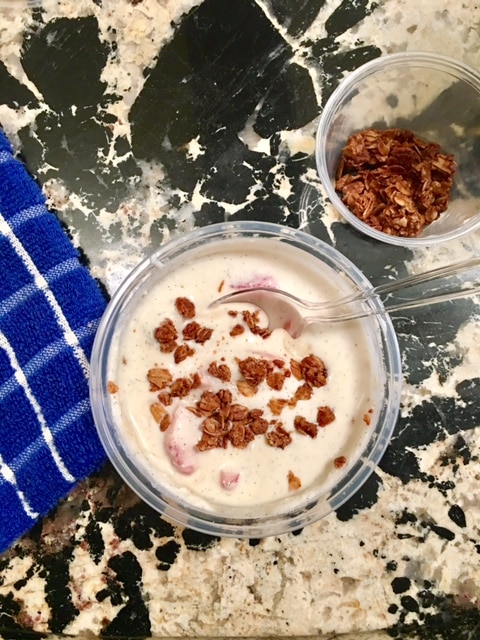 Spent the chilly Sunday morning watching some football and just being lazy.  Perfect fall morning.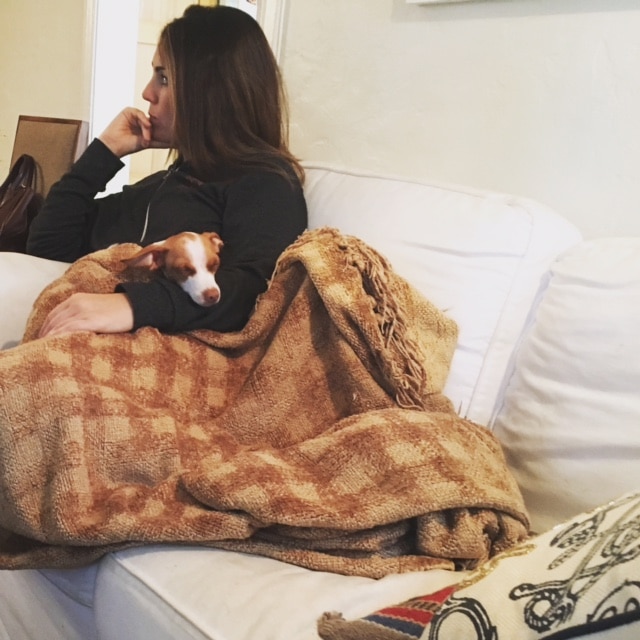 Wrapped up the weekend with a girls dinner hosted by my sweet friend.  She made mini pot pies (veggie for me) that we so adorable and tasted even better.  We caught up over wine, good food, and some RHOOC.