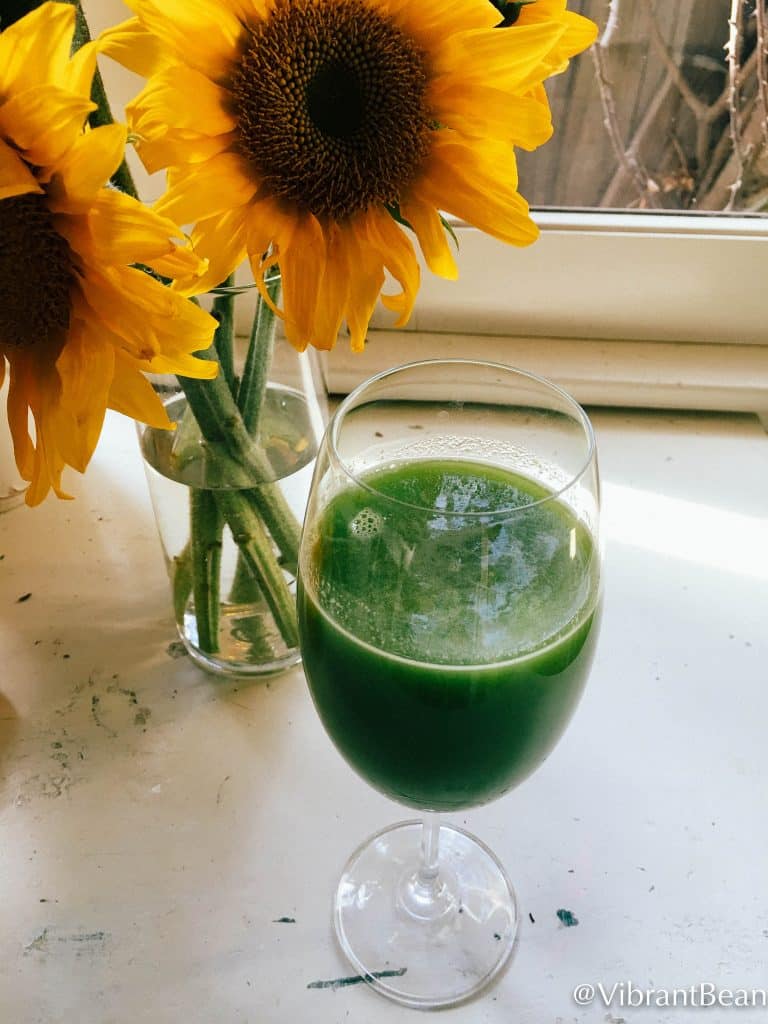 For some reason, I've been feeling a little run down lately.  Not sure if it's the extreme weather changes going on here in LA (currently in a major heat wave), stress, or just something my body is working through, but I'm under the weather.  I got home the other day and decided that I needed a boost.  I haven't been juicing lately, but a nutrient and vitamin packed juice seemed like a good idea.  I also happened to pick up some kiwis that day so I looked into juicing them.  Fantastic idea!  Benefits listed below
Ingredients
3 kiwis - skins left on
1 or 2 limes, depending on size, skin cut off if not organic
1 medium cucumber
small nub of ginger
Instructions
Thoroughly was and clean fruits and veggies. Cut and out through juicer. Strain if necessary.
* this juice is definitely tart. If that's not your thing, cut that taste by adding half an apple.
http://vibrantbean.com/2016/09/juice/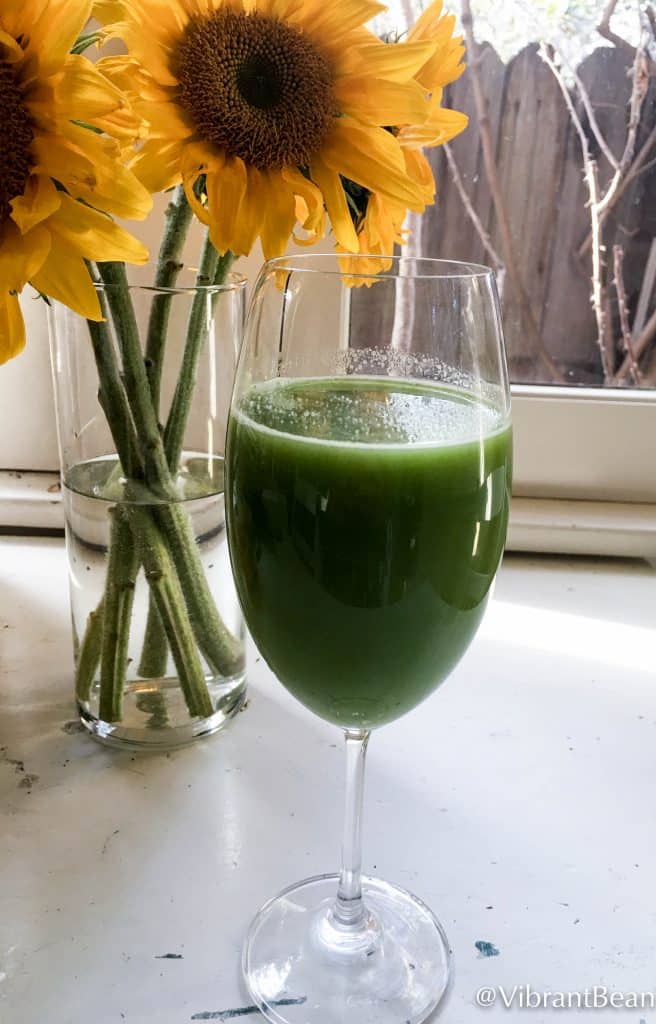 The goods on this juice:
I came to find out kiwis are LOADED with vitamin C, like more than equal amounts of orange.  It's great to fight free radicals (radical!) and is packed with minerals.
Cucumber is also loaded with minerals and is great to help hydrate and ease bloating.
Enjoy!
xx