Now that we are well into summer, I thought this would be a good time to share a to-do list for summer fun.  I totally planned on sharing this a while back, but ya know, I didn't.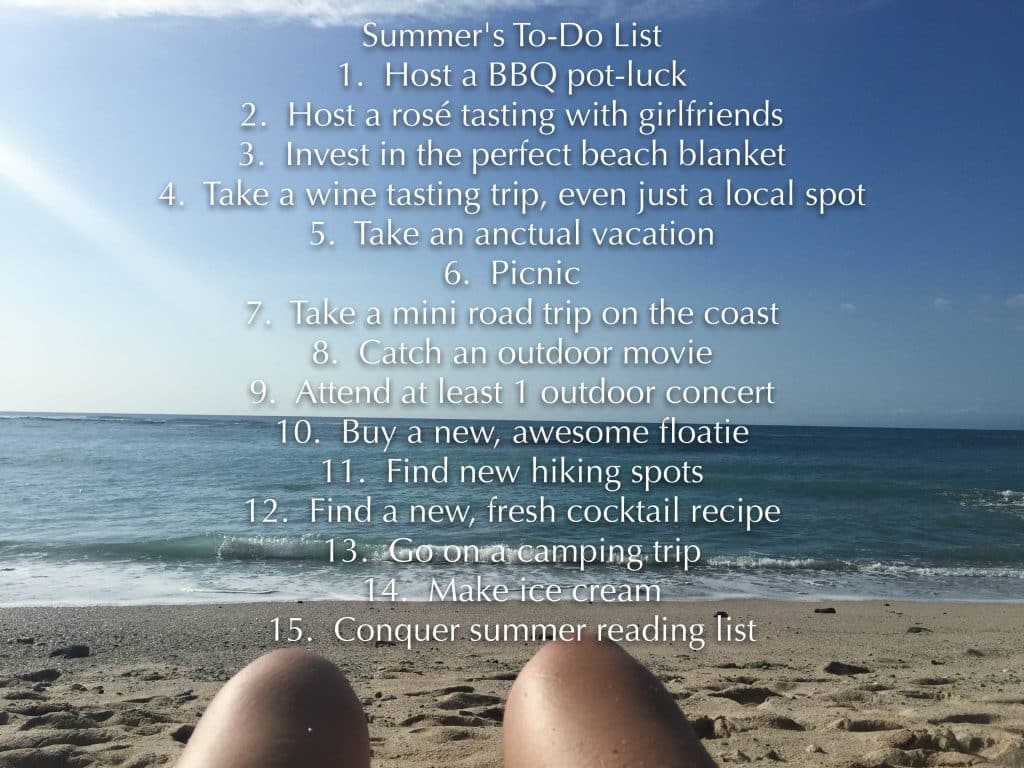 I am a total "list" person.  If I write it down and see it, I somehow feel more inclined to do it.  On the rare weekend day I have no plans, I can just pull up this list and try something new!
Do you have anything you would add to the list?