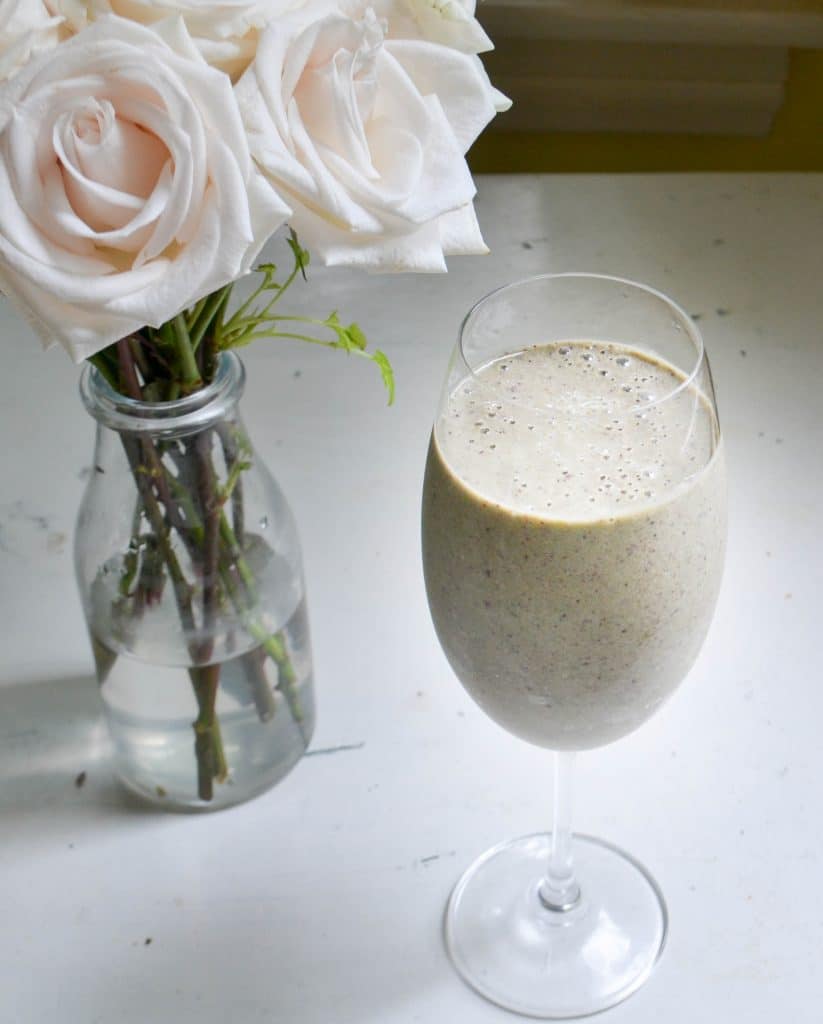 Sharing a berry protein smoothie with you today.  Even though this is embarrassingly easy, I want to share it and focus on my new favorite addition to my daily smoothie.  Gelatin.  It's packed with protein and helps with joint care, improving nails and skin, among other benefits.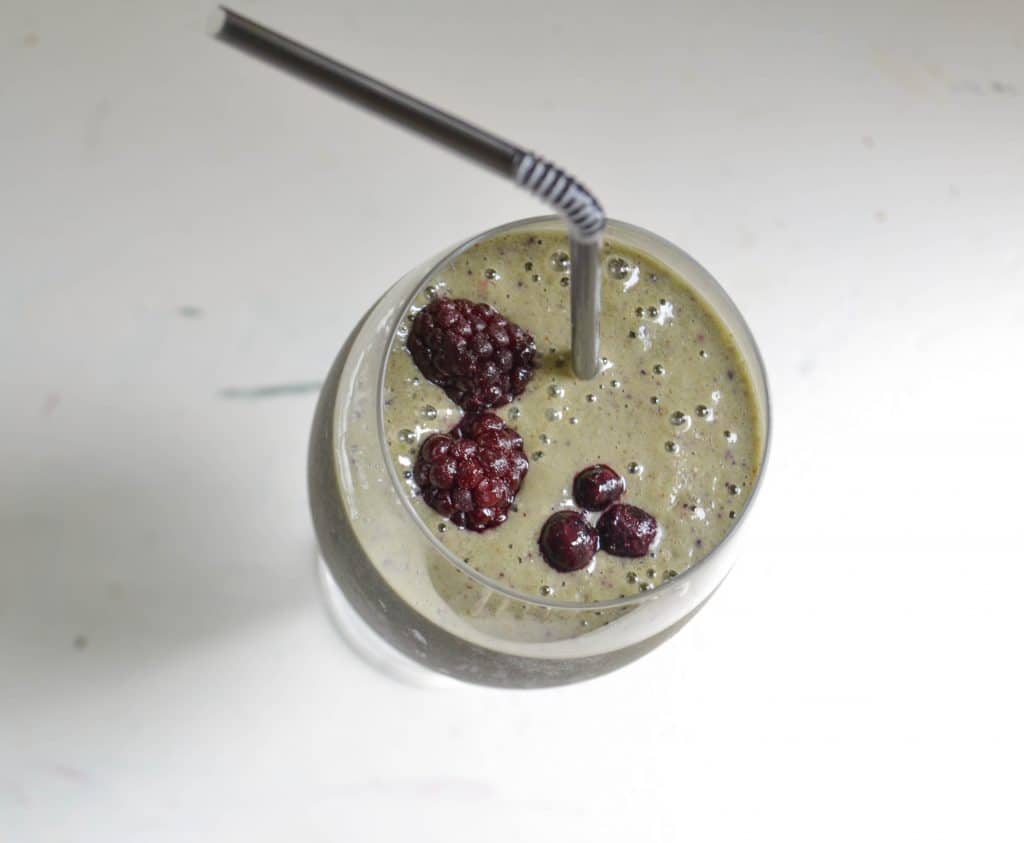 I saw it a while back on a blog but didn't think too much of it.  After it started popping up on other blogs, especially ones I trust and look to for tips, I decided to give it a go.  I can't speak to the benefits for hair and nails as I haven't been using it long enough, but I will definitely come back and post on results.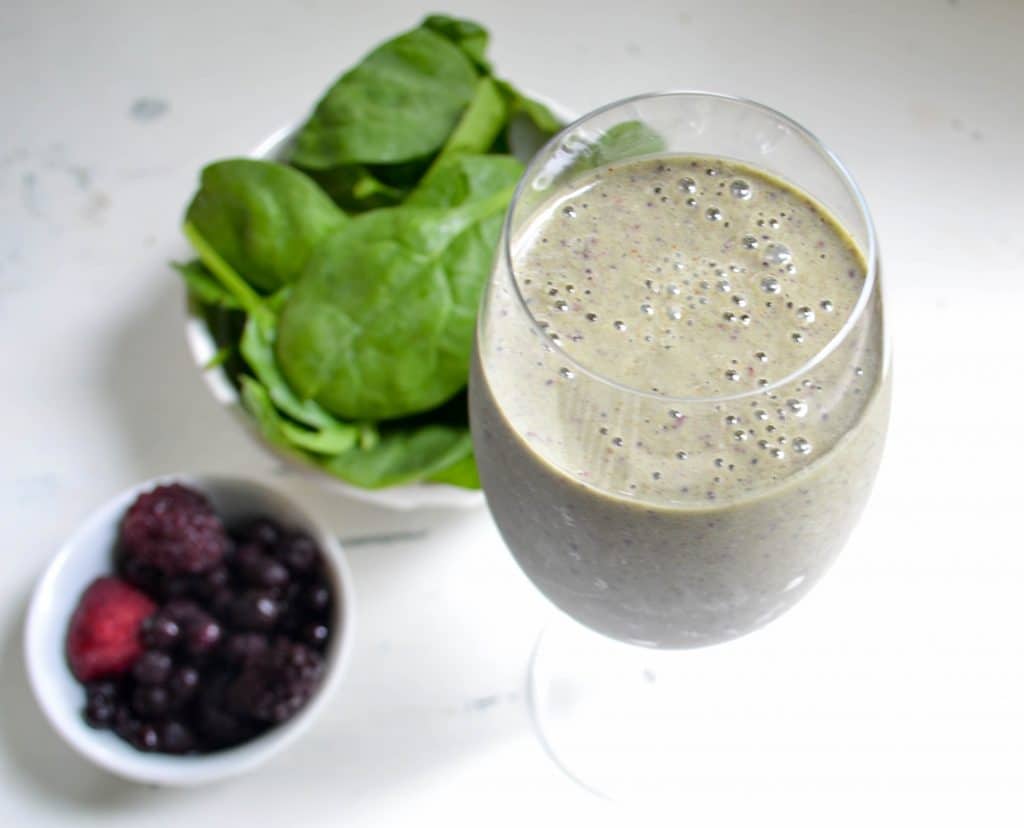 Ingredients
1 cup non dairy milk
1 frozen banana
1/2 cup frozen berries
handful of greens such as spinach
1 tbsp protein powder ( gelatin )
1 tbsp nut butter ( I used almond )
Instructions
Place all ingredients in Vitamix or high powered blender. Blend and enjoy!
http://vibrantbean.com/2016/06/berry-protein-smoothie/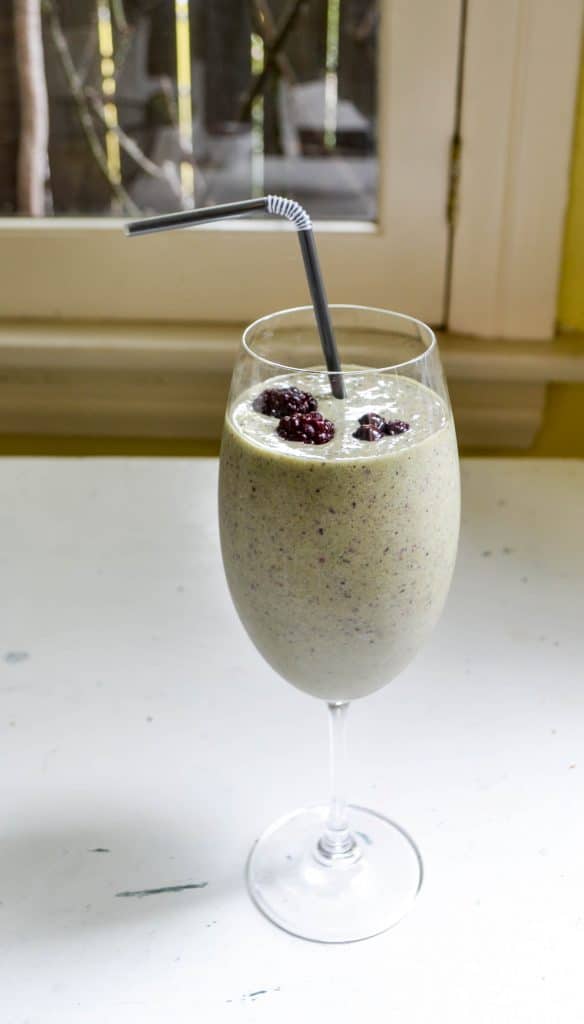 *note – I tried drinking the gelatin mixed with water.  Bad idea!  Mix with yogurt, cereal, or a smoothie