Taking turmeric has been part of my daily routine for years.  I strongly believe in it's healing and preventative properties.
In addition to turmeric concentrated vitamins, I'm a big fan of using it in curry dishes and other savory meals.  Until recently, I was only drinking it if I added it to a fresh pressed juice or bought an elixir from market.  Even though some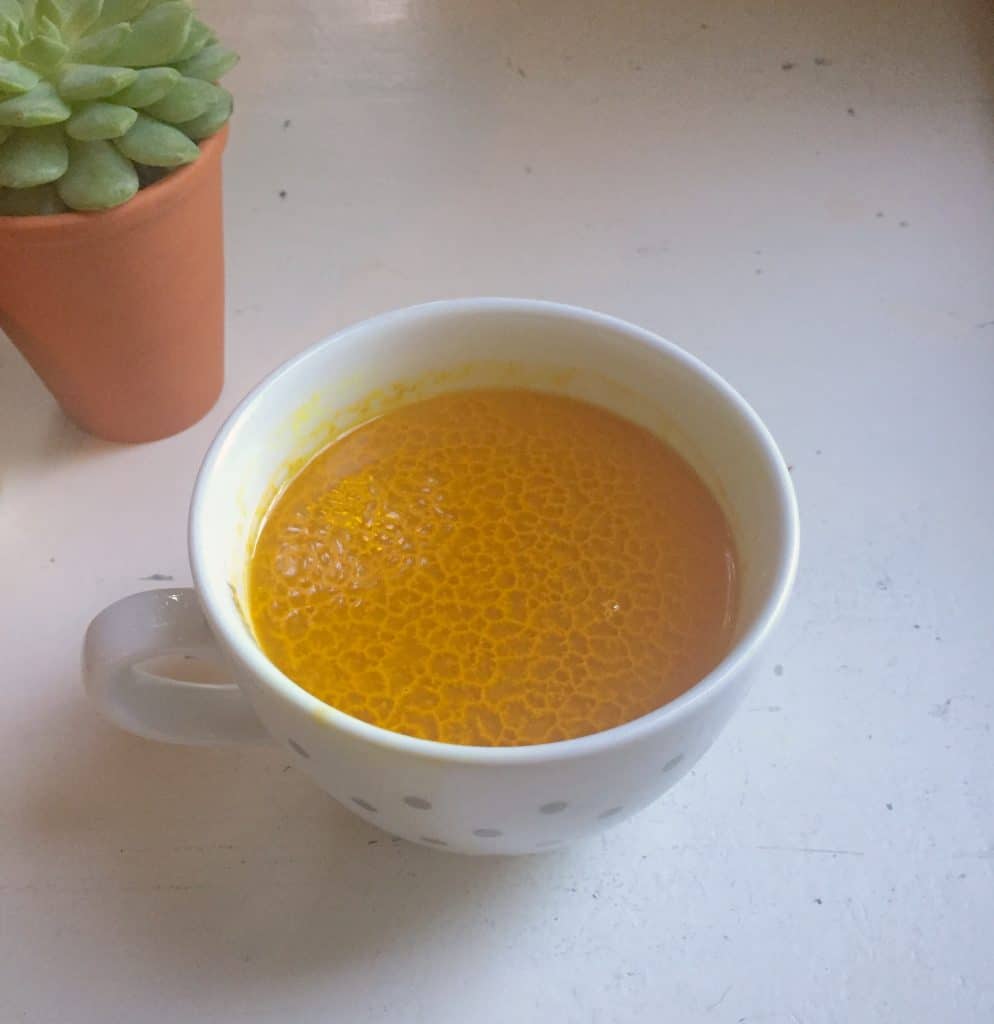 healthy foods are worth the $,  spending upwards of $10 on a tiny bottled drink is something I won't justify often.  Luckily making a tonic at home is SO easy, inexpensive, and just as delicious.
Ingredients
1 cup water
1-2 tsp ground turmeric
1 tsp honey
1/2-1 tbsp ghee or coconut oil
pinch black pepper
dash of cayenne pepper - optional
Instructions
In a small saucepan, bring water to a boil. Stir in remaining ingredients until dissolved. Drink warm.
Enjoy!
http://vibrantbean.com/2016/03/turmeric-tonic/
What's the deal with turmeric tonic?  Well, turmeric is known for it's antioxident and anti-inflammatory benefits.  There is also a belief that it helps prevent cancer and/or inhibit cancer cells from growing.  Turmeric helps the body flush toxins, especially in the liver, lowers cholesterol, and helps brain function, which fights Alzheimer's. (source)
*A note about the recipe.  I like to add a full tablespoon of ghee.  It gives the drink a lovely savory taste.  If you're not into ghee, you do need to add coconut oil or some other fat.  The fat helps coat your insides to absorb the turmeric.