Bean in the Kitchen :  Bean and Mozzarella Salad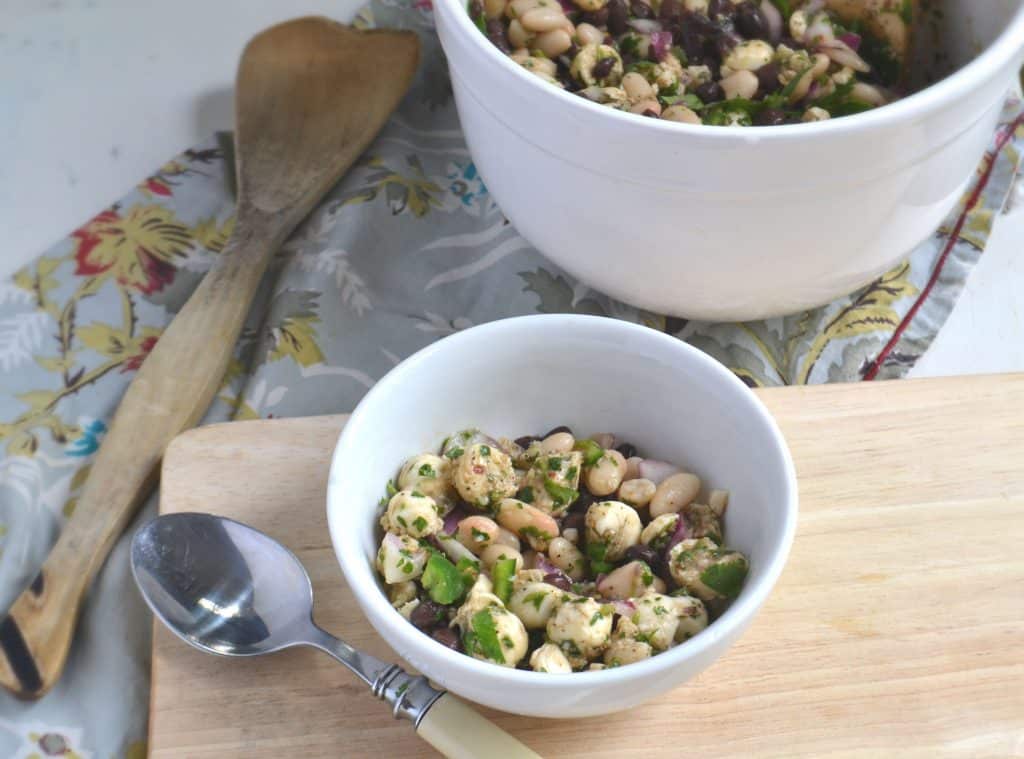 I am beyond thrilled that summer is just about here.  Unfortunately in Southern California we get a nasty June gloom.  It was looking as though it was going to stick around for a while, but alas, I think the gloom is on it's way out!  I am so ready to have some gatherings on our whimsical deck.   I absolutely love having friends over food and drinks to chat and enjoy the summer air.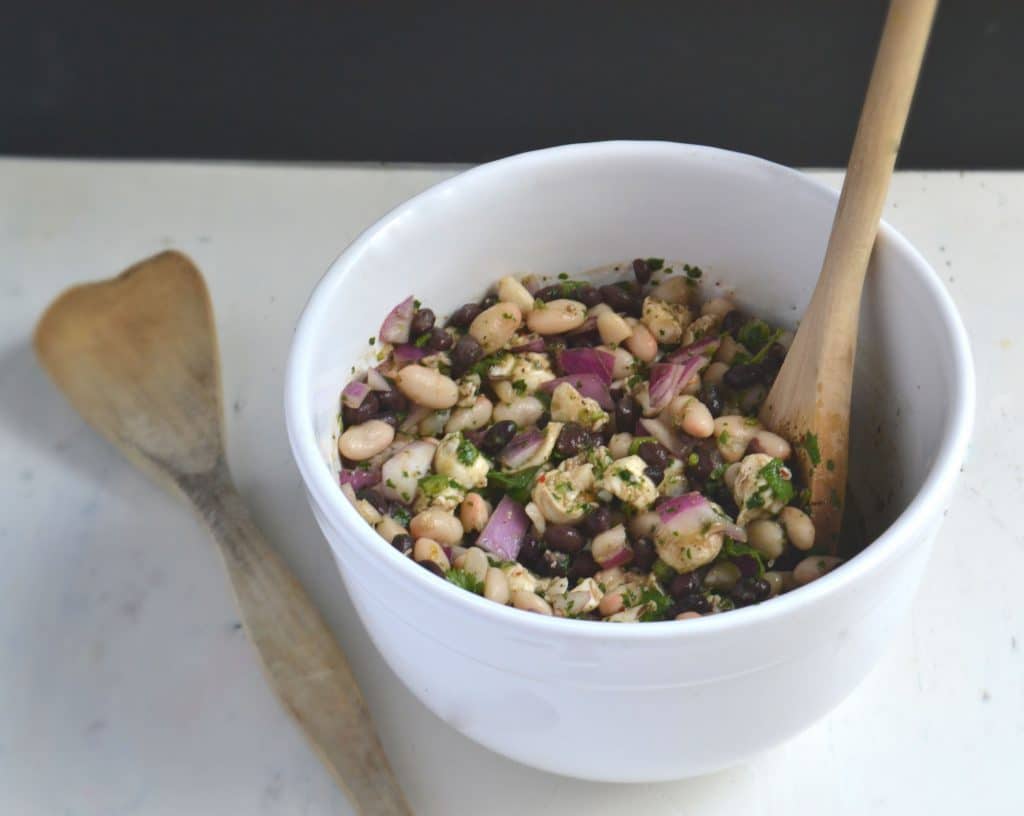 As much as I love cooking, especially for people, when I have friends over I try to keep things simple.   I like to serve food that take minimal effort or dishes that can be mostly prepared ahead of time.  This bean and mozzarella salad is perfect for those times.  It's a perfect dish for summer gatherings.  Pair it with a few other sides, and you can create a prefect little spread.
This can be made ahead of time and chilled for a few hours before serving.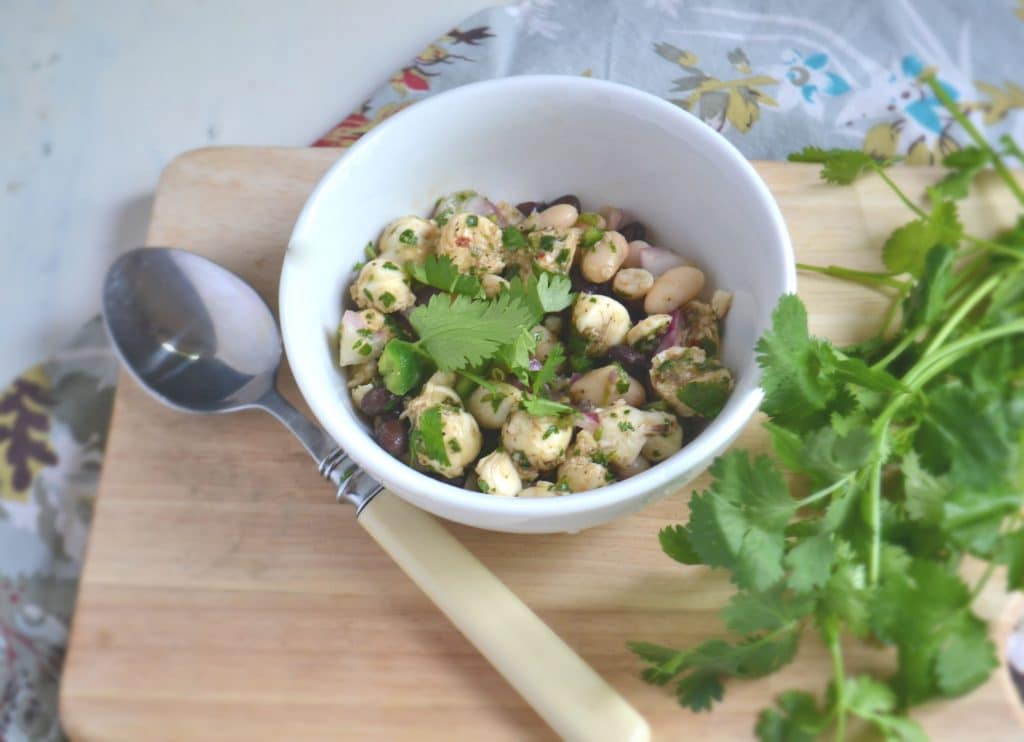 Bean and Mozzarella Salad
Bean and Mozzarella Salad
Ingredients
1 can black beans, rinsed and drained
1 can cannellini beans, rinsed and drained
Heaping 1/4 cup chopped red onion
1/2 - 3/4 cup fresh mozzarella, cut into 1/2 inch pieces
1 jalapeno, seeded and chopped
juice from 3-4 limes - about 1/ cup
1/2 cup cilantro
1/4 cup + 2 tbsp olive oil
1 minced garlic clove
1 tbsp honey
1 tbsp balsamic vinegar
1 tsp ground ginger
red pepper flakes
salt & pepper to taste
Instructions
In a medium bowl, toss together the beans, jalapeno, onion, and mozzarella. In a small food processor, blend the remaining ingredients for a dressing. Add to bean bowl. Toss it all together, adding salt, pepper, and red pepper flakes to taste. Best to let chill for at least an hour and let the flavors mesh up! Enjoy x
http://vibrantbean.com/2015/06/bean-and-mozzarella-salad/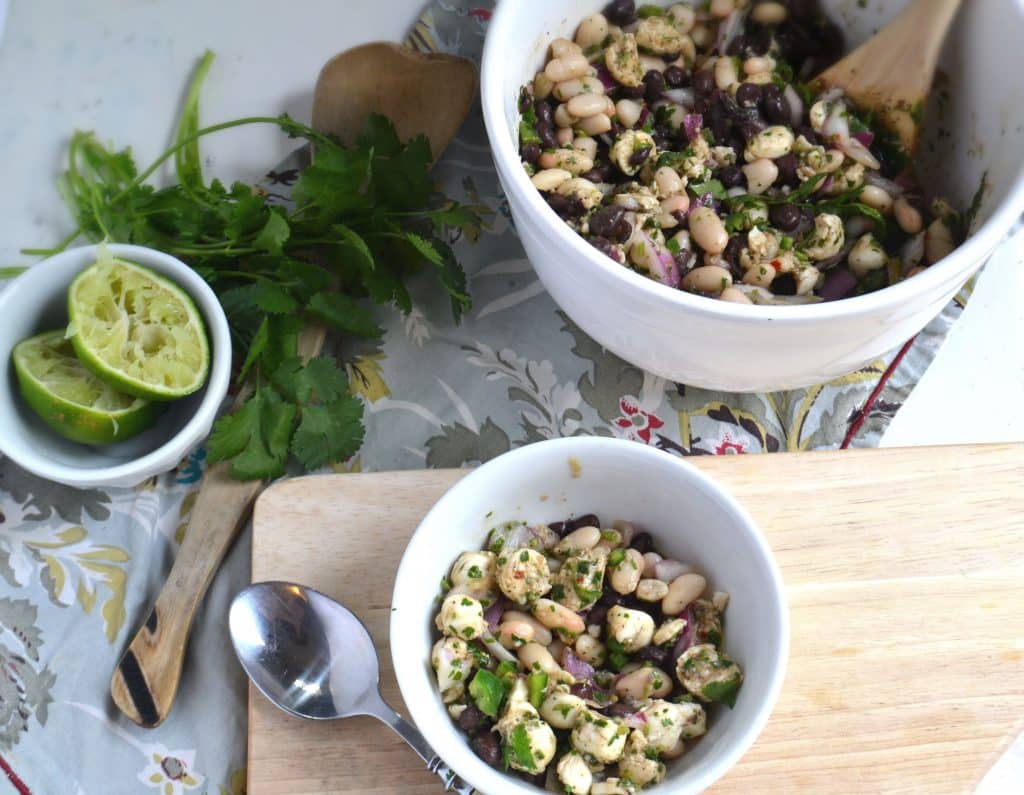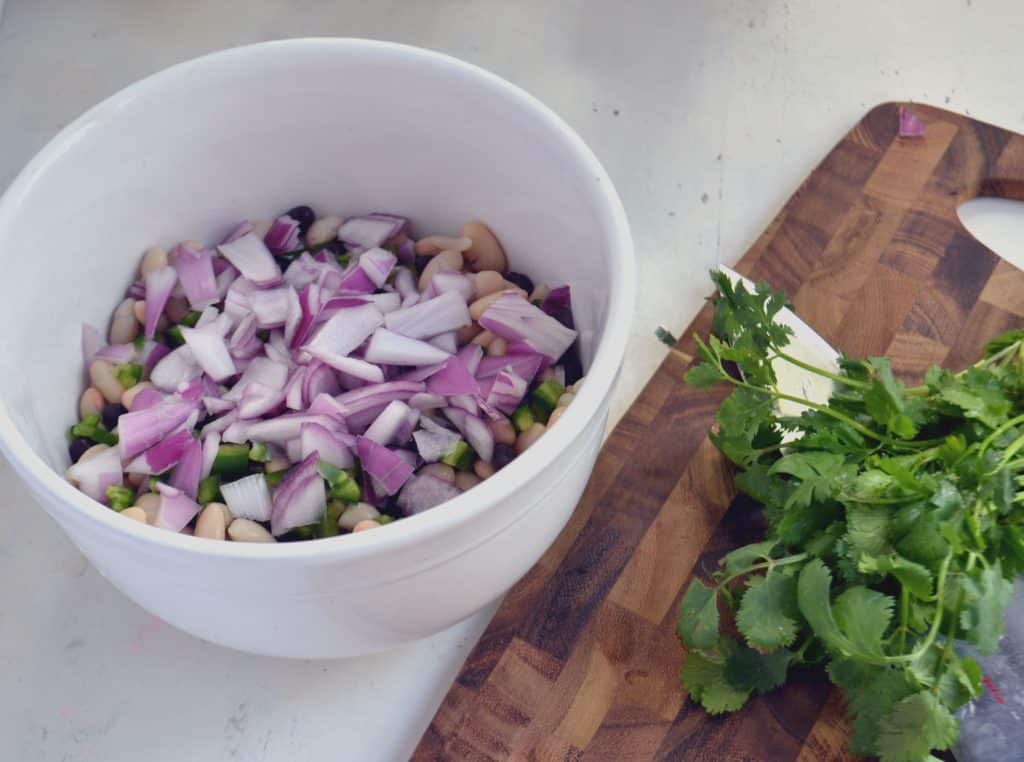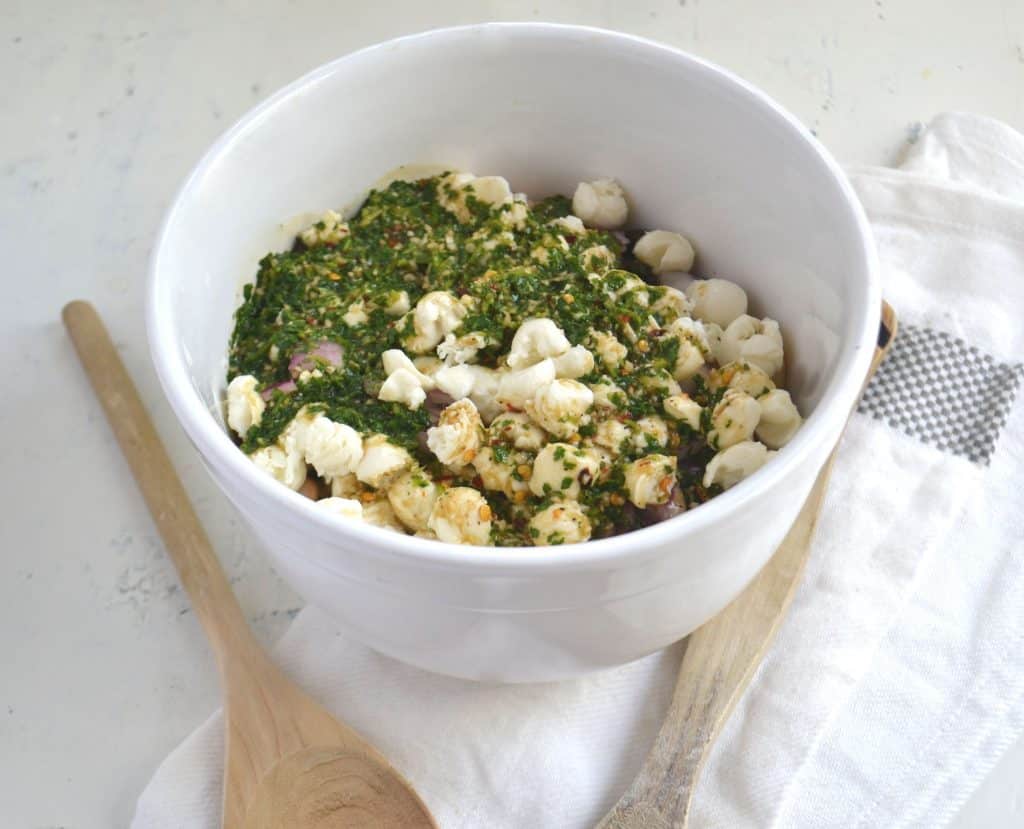 I had leftovers which lasted a couple days.  I took a bed of arugula and spinach, added a little olive oil and balsamic vinegar, then topped with the bean salad.  It made a deliciously hearty lunch!
What simple dishes do you love to serve at summer gatherings?