Bean in the Kitchen : Strawberry Oat Smoothie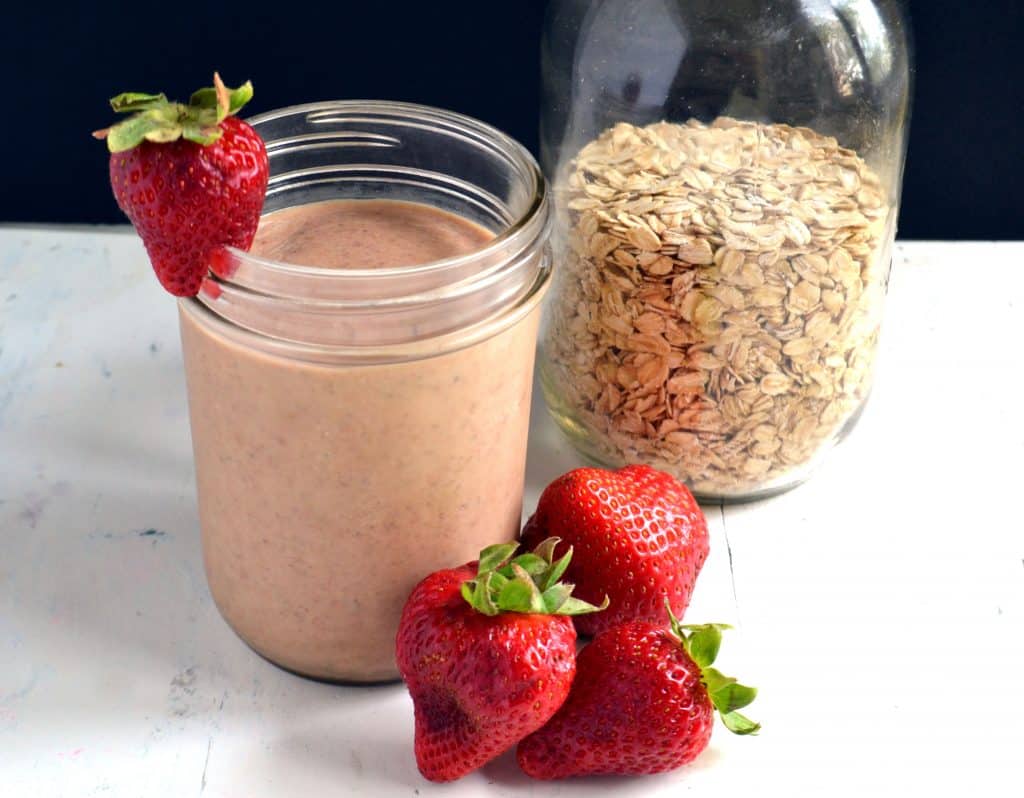 It's Friday!  Even better than Friday, it's the beginning of the 3 day weekend.  Before I kick off the holiday, I wanted to stop by and share one of my favorite go to smoothies.  I mentioned Friday is the day I'm sharing juicing and smoothie recipes.  Since I haven't shared a smoothie in ages, I figured I should share one I make regularly.
I love this smoothie because aside from the nutritional value, the oats really keep me feeling full longer.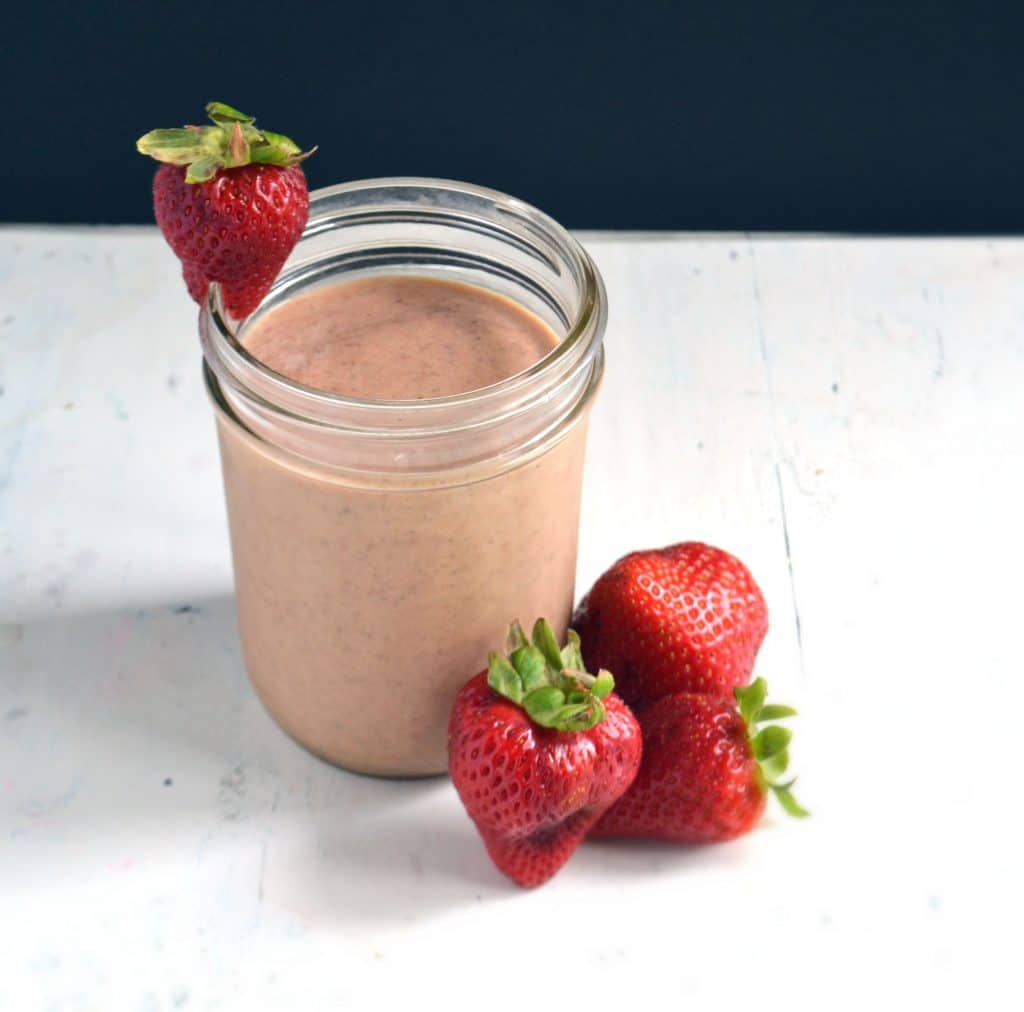 Strawberry Oat Smoothie:
Ingredients
1 cup non dairy milk - I use hemp milk
1 frozen banana
1 cup strawberries - fresh or frozen, about 5
1 tbsp coconut oil
1/4 cup oats
1 tbsp maca *optional
1 tbsp chia seed *optional
1 large handful of spinach *optional
Instructions
Place all the ingredients in a high power blender.
Blend, pour, sip, enjoy!
http://vibrantbean.com/2015/05/strawberry-oat-smoothie/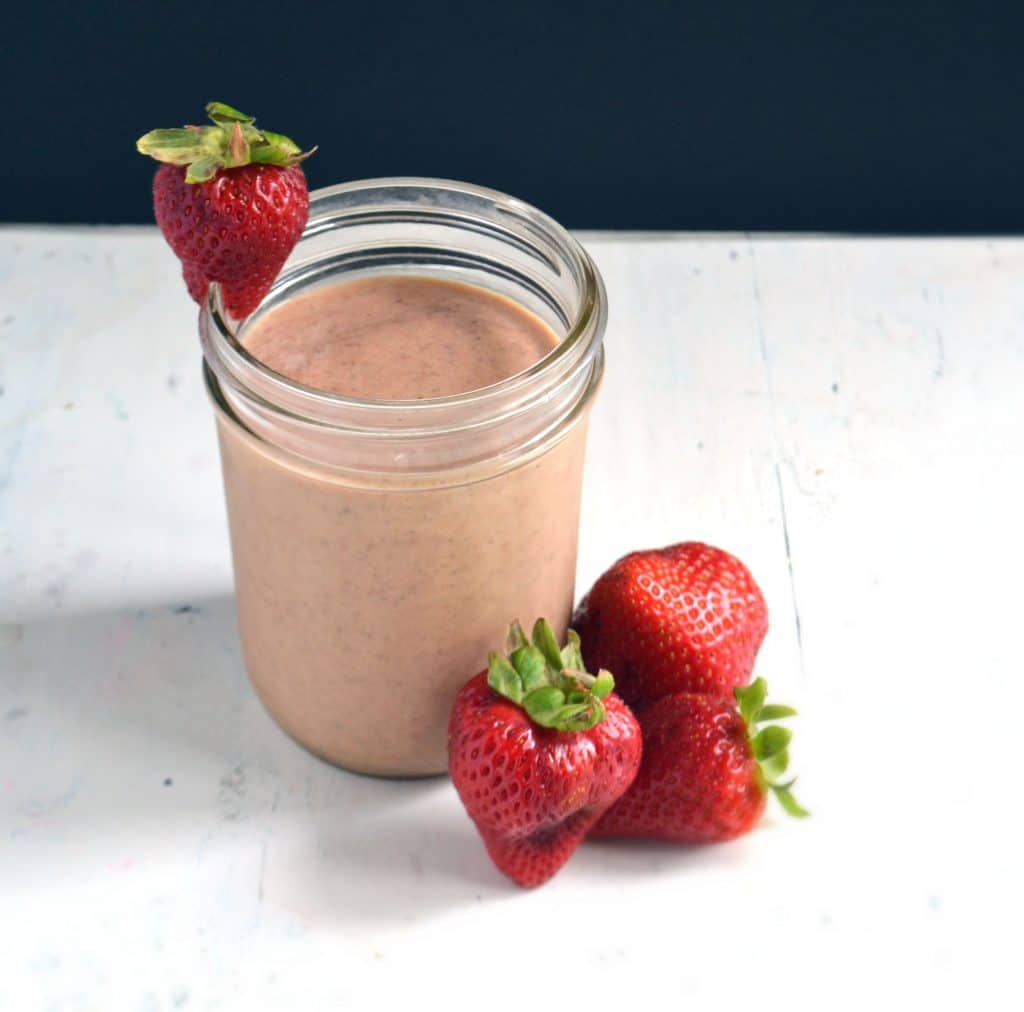 The goods:
-Strawberries:  Great source of antioxidants, fiber, and vitamin C.  It is also a good source of iodine for people with thyroid issues.  Strawberries help with inflammation and to stabilize blood sugar.
-Oats:  Awesome source of fiber and help lower cholesterol.  Studies have shown that diets rich in fiber, the fiber found in oats, significantly reduces breast cancer risk.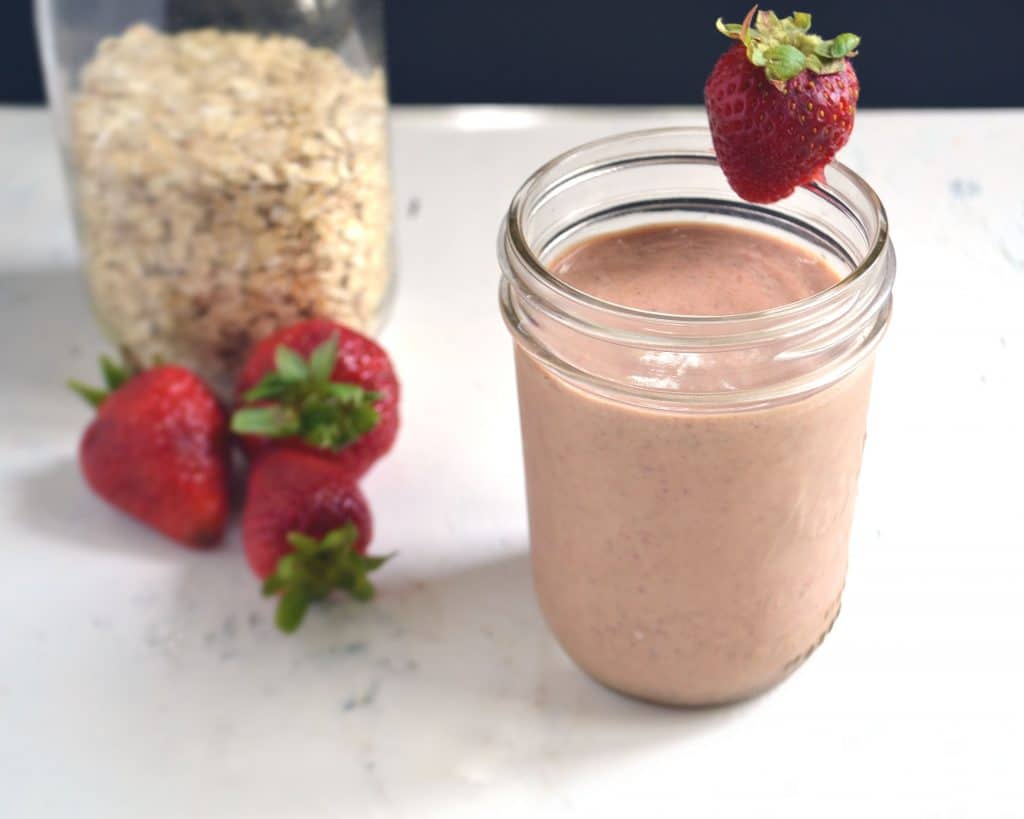 Have an awesome weekend!  For those stateside, enjoy the 3 days off.  And remember those who have passed while serving our country.
xx