Bean on Beauty : Oatmeal Face Scrub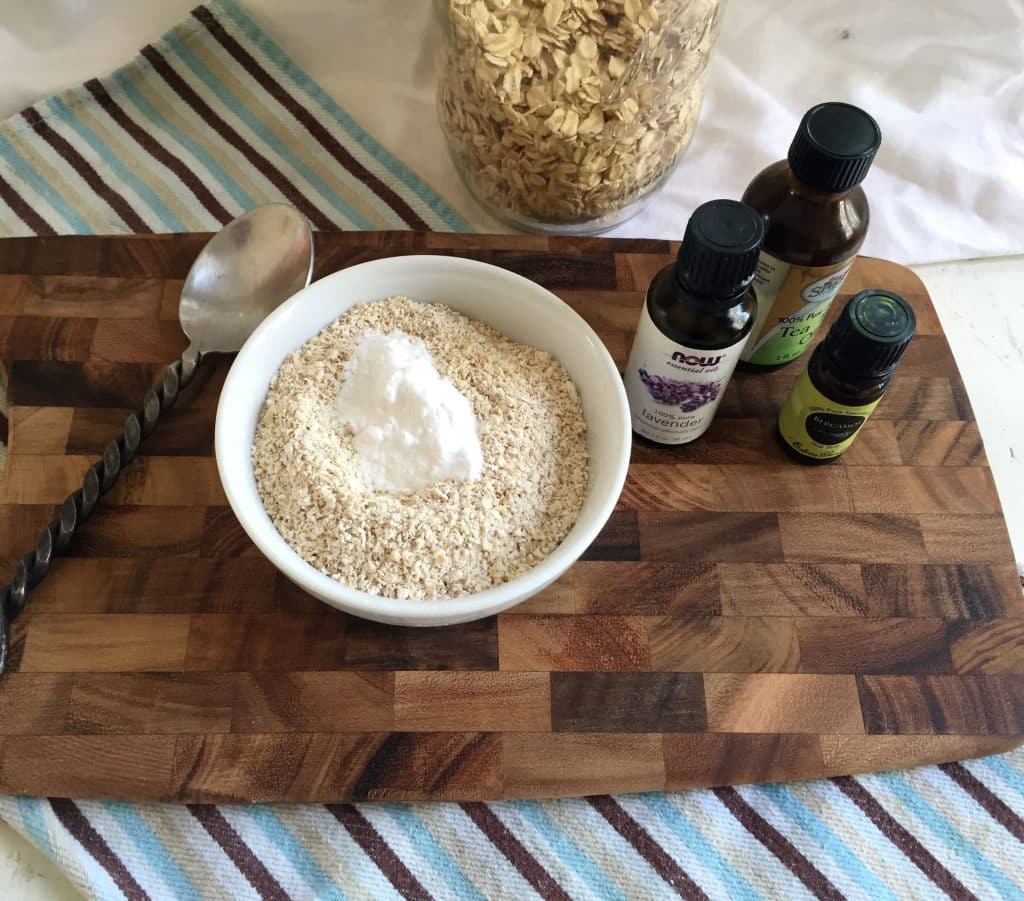 I've always been taught to take care of my skin.  Even in my teen years, I knew proper skin care was a must.  While I am totally guilty of occasionally sleeping in my make-up and having a little too much sun, among other things, I do try my hardest to limit the damage I do.  I know it might not show up right away, but slowly the damage and natural aging signs surface.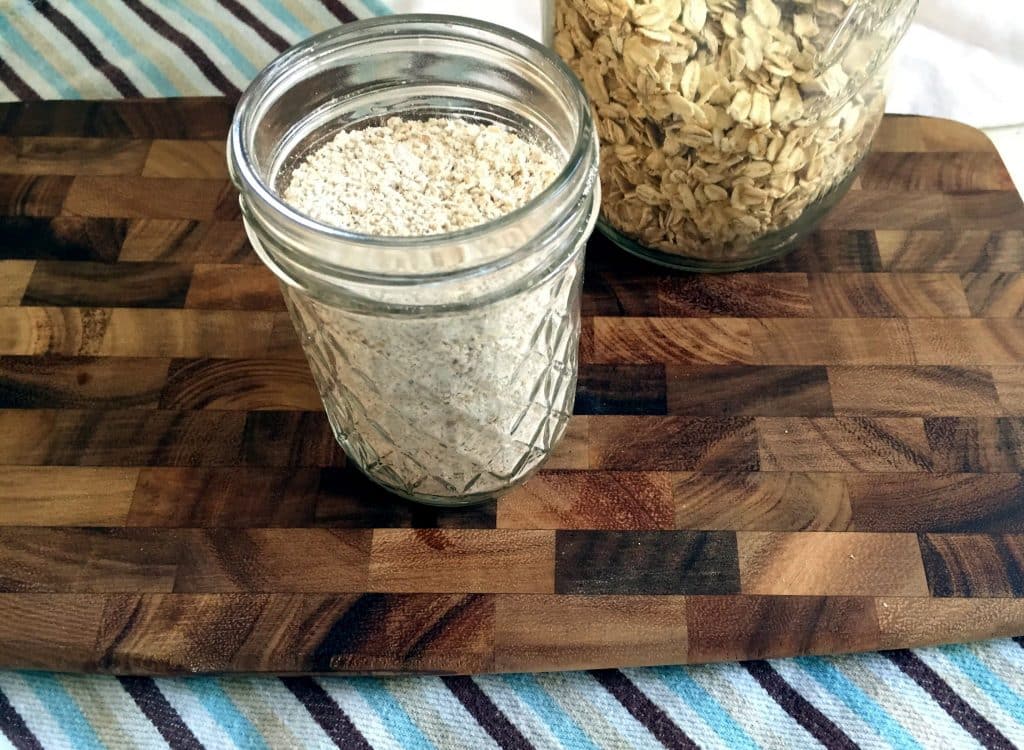 I like to know what I put on my skin.  I hate looking at a label and not knowing what 90% of a laundry list of ingredients actually are.  Our skin is absorbing that crap!!  Certain products and chemicals can lead to a whole lot of problems including hormone imbalance.  Ladies, our bodies already do a number on us monthly.  I prefer that the products I use daily help me look and feel better, not worse.
This Oatmeal scrub is SO easy to make and leaves the skin feeling like satin.  Love it!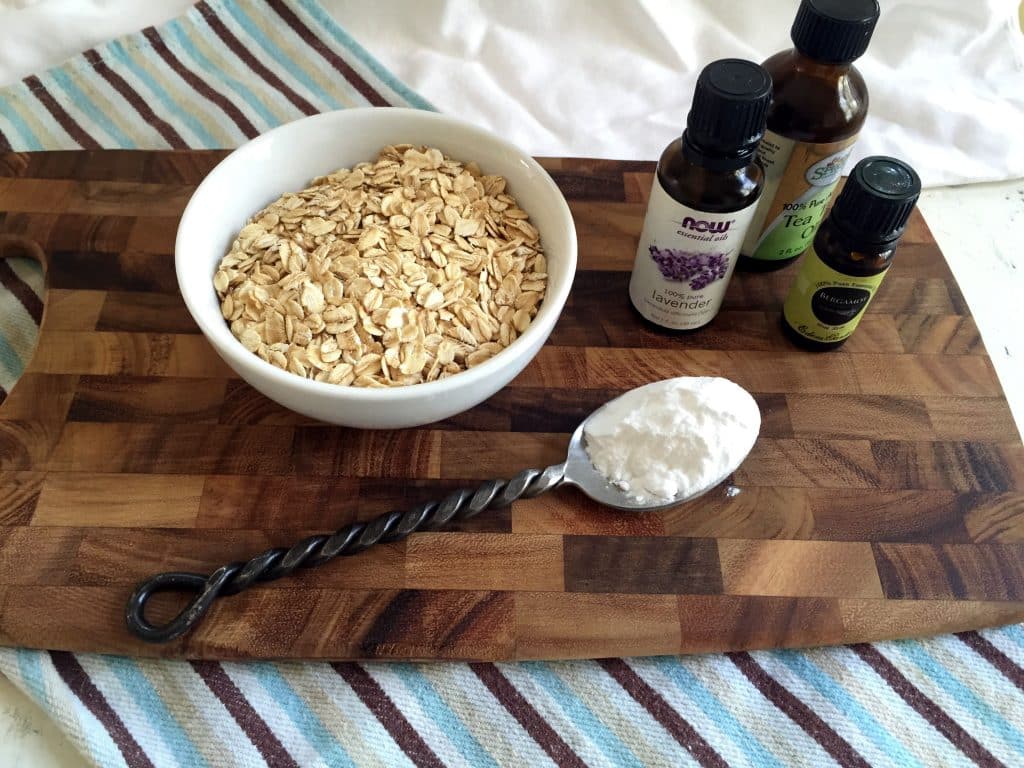 Oats are great for the skin for many reasons.  Oats act as a natural cleansing agent removing dirt and oil.  They also help to mildly remove dead skin cells, leaving pores looking smaller the face feeling super soft.  Oats are known to lighten skin, helping to even the skin tone.  <–all this = awesome face scrub!
Oatmeal face scrub:
1 cup oats
1 tbsp baking soda
10-15 drops essential oil – I used mostly lavender with a few drops
Blend the oats in a food processor.  Add the baking soda and oil drop to a bowl with the oats.  Using a spoon or clean hands, mix everything well.  Make sure to break up any oil clumps.  Store in sealed glass jar.  Make sure to keep water out.  Water will make the oats rancid.
To use, dump about a tablespoon into dry hand.  Add a little water to make a paste.   Gently scrub face.  Either rinse with warm water or leave on for about 5-10 minutes for a mask, then rinse.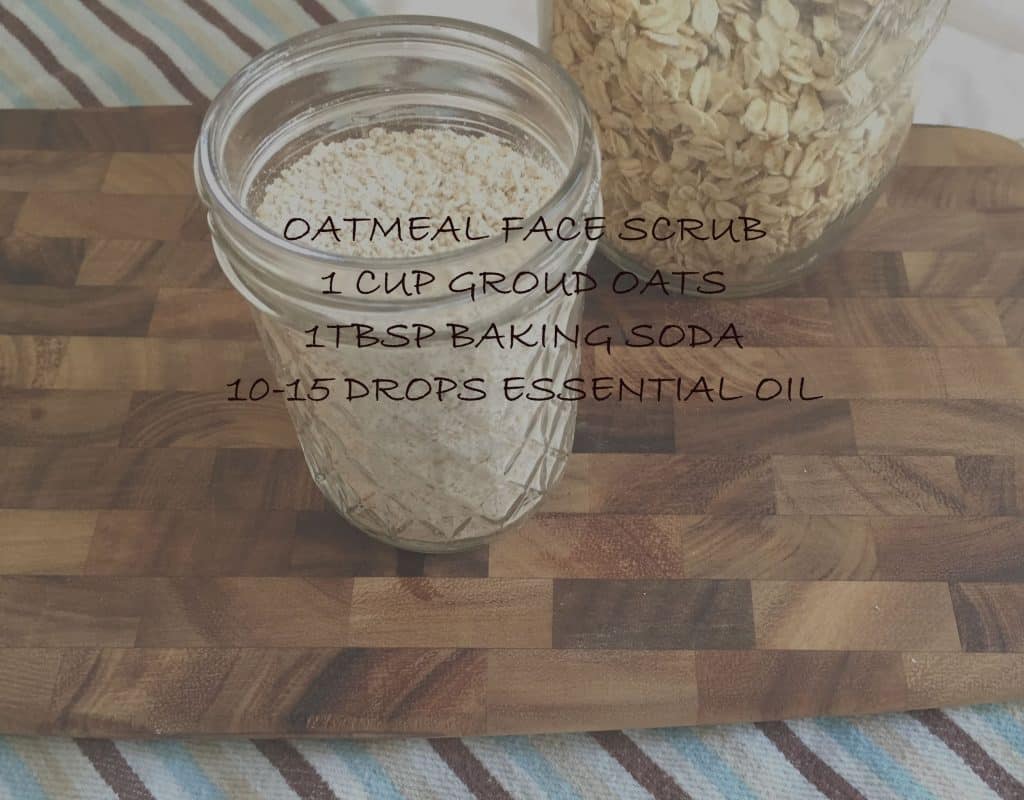 Enjoy!
-X