Bean in the Kitchen : Black Bean Quinoa Burger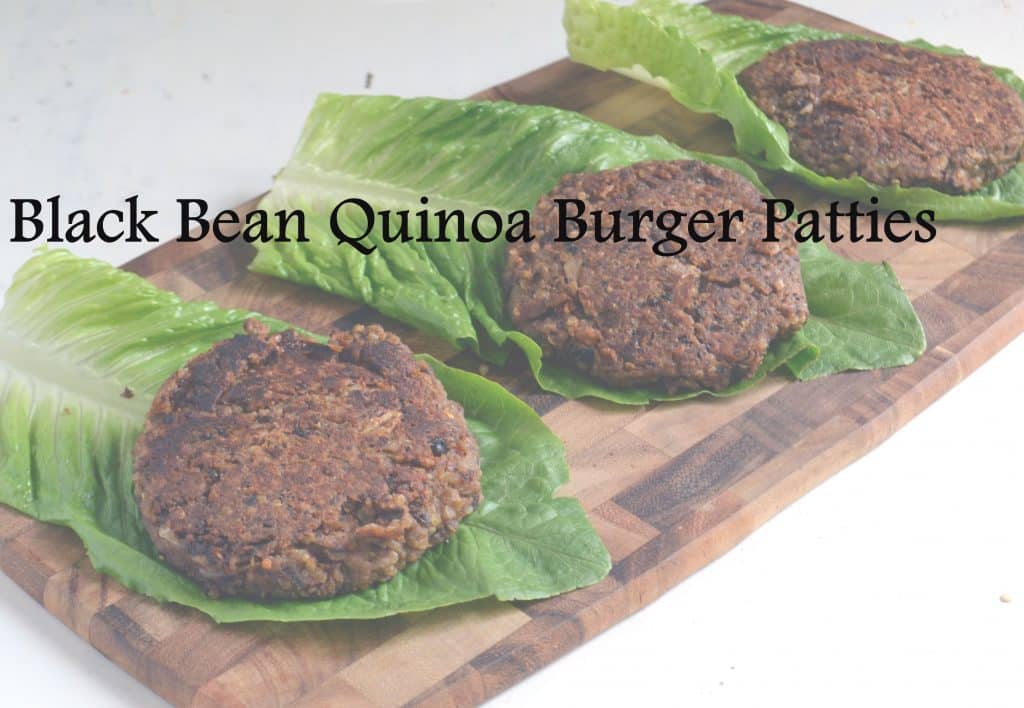 This past weekend something weird happened to me.  I didn't want to cook.  I got tired and bored just thinking about going to the grocery store then having to cook and clean.  It was strange.  I'm usually all about roaming the store isles then coming come and letting my creativity run.  Not last weekend though, not at all.
When I finally had my fill of hummus, crudites, and other snacks, I realized I needed a substantial meal.  The craving didn't get my lazy bones to the store, but it did get me to scour the pantry to create something delish.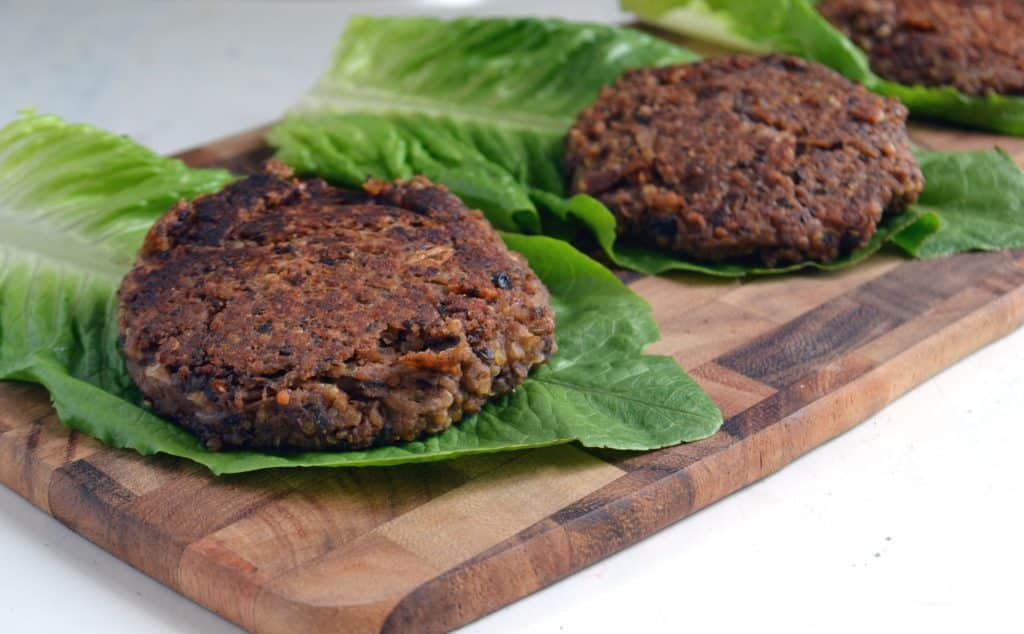 Enter this simple yet tasty filling black bean burgers.
I kept it simple and wrapped them in lettuce.  You could also stick a toothpick through them and have handheld small bites for a gathering.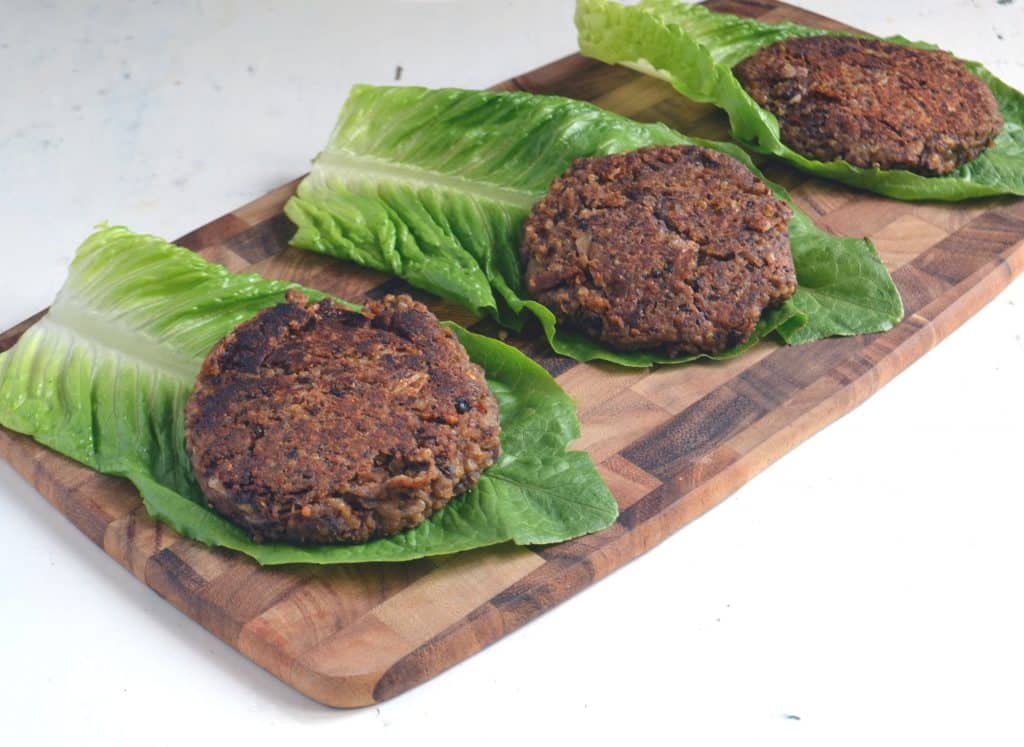 Black Bean and Quinoa Burger Patties:
Ingredients

a few tablespoons of ghee or oil for sauteing onions and frying patties
1 small onion, chopped
2 crushed garlic cubes
1 can of black beans, drained and rinsed
2 tbsp tomato paste
1 tbsp tamari
1 cup cooked quinoa
1 egg
3 tbsp brown rice flower or other gluten free flower such as buckwheat
2 tsp dried basil
1 tsp dried oregano
1 tsp pepper

Instructions

Saute onion until tender, about 5 minutes.
Add crushed garlic. Cook for just a couple minutes. Remove from heat.
Add beans, onions, garlic, tomato paste, tamari, and seasoning to food processor. Mix until just combined. You should still have some large bean pieces.
In a bowl, stir quinoa, egg, and flour into bean mixture.
Roll into patties, about 2.5 inches. Should make about 6 patties. Refrigerate for at least 20 minutes - don't skip that step
Heat a couple tablespoons of ghee or oil in a pan. Cook patties for about 4 minutes on each side.
Top pattieswith tomato, avocado, onion....I topped mine with some spicy garlic aioli. Wrap in lettuce or a small bun.

http://vibrantbean.com/2015/05/black-bean-quinoa-burger/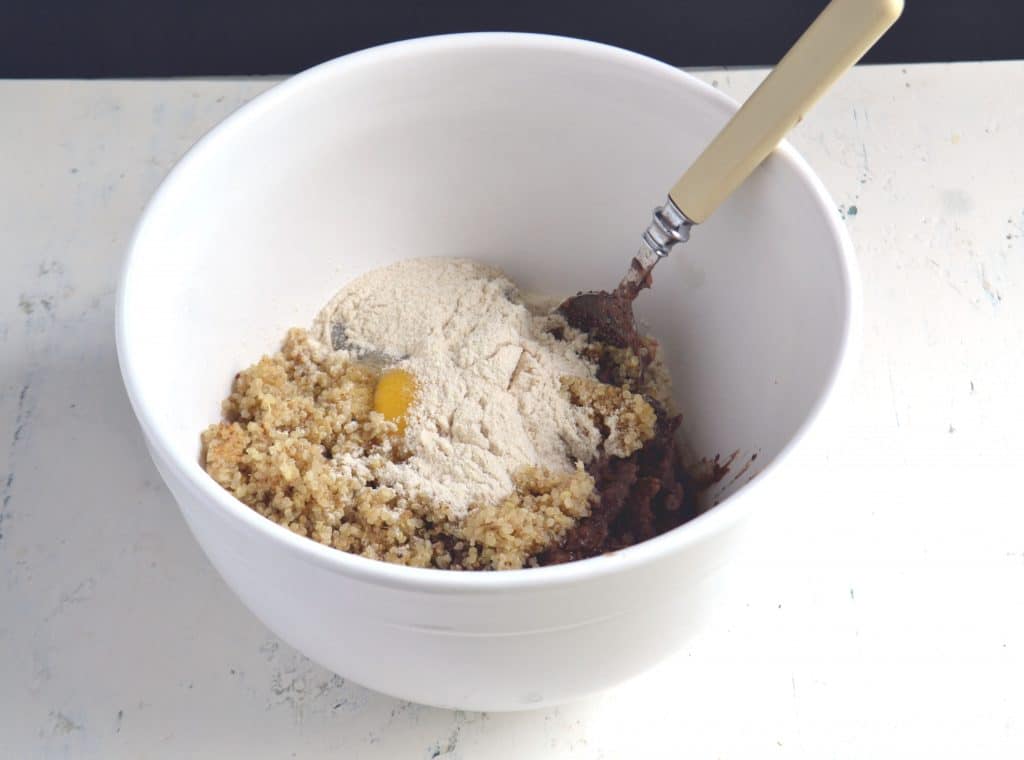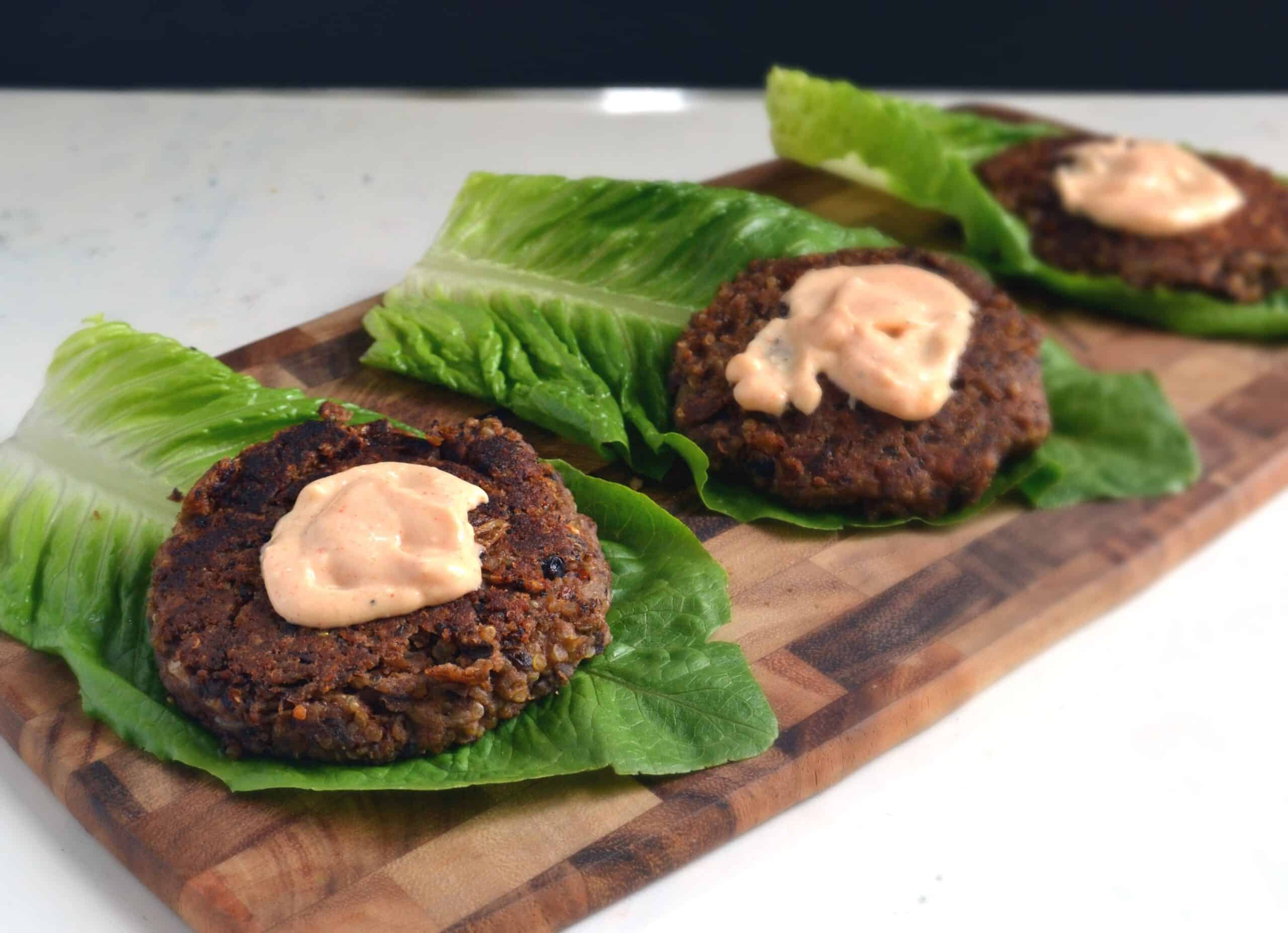 Enjoy!
xx