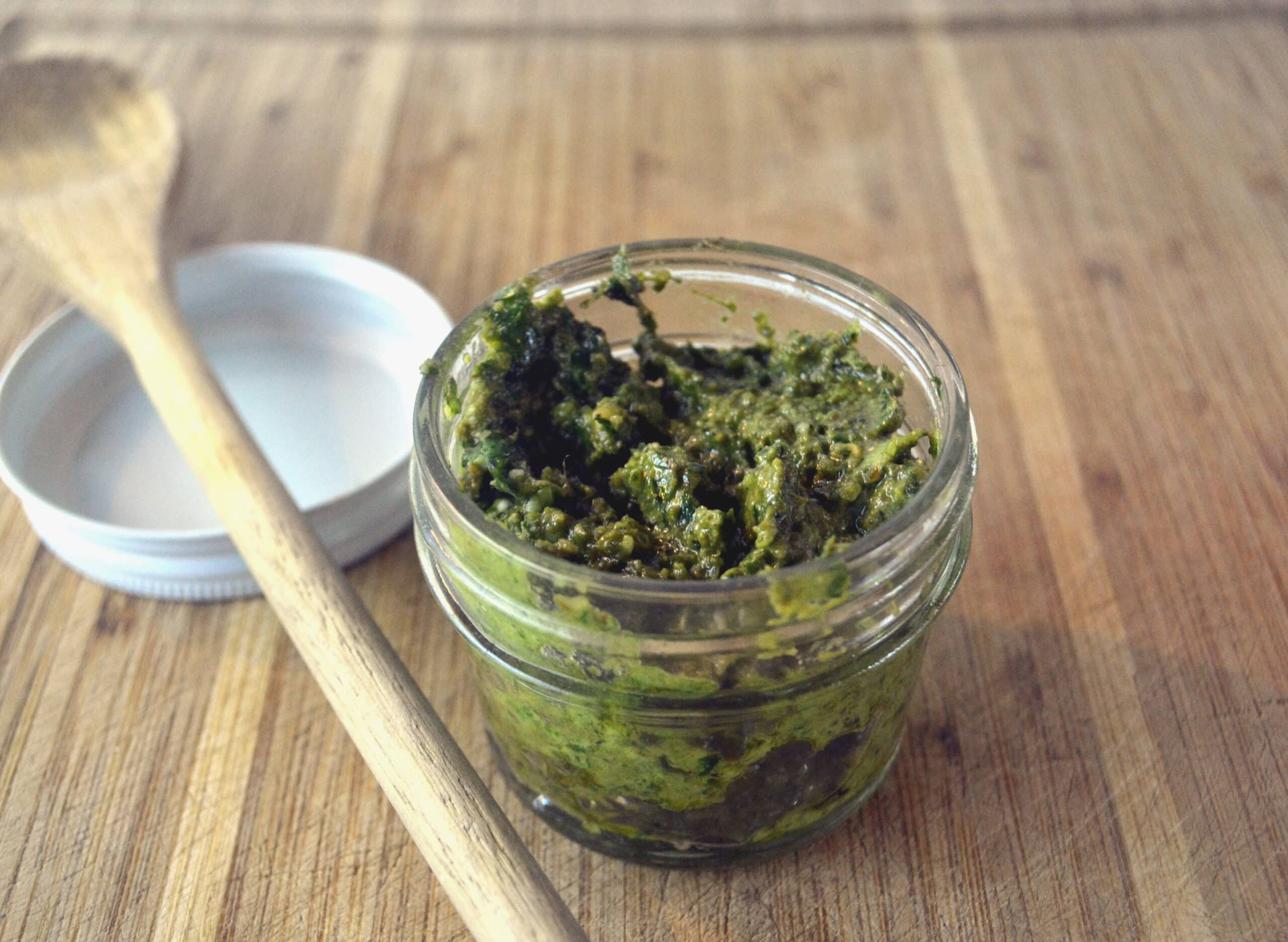 Basil, basil everywhere.  No joke!  My basil plants have completely taken over an area of the raised bed in which they sit.  By no means am I complaining, but there does come a point when I have no idea how to use it all.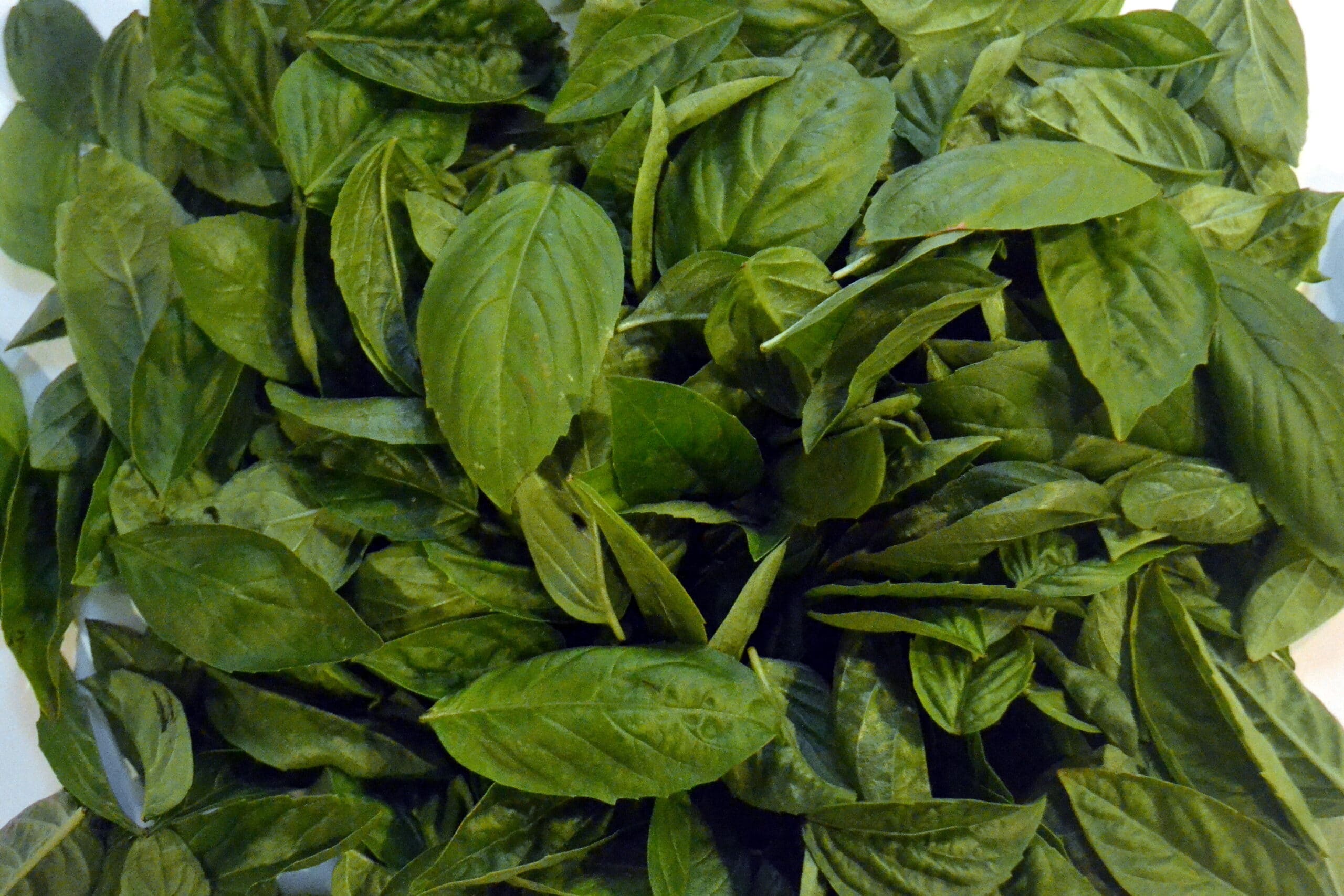 Bear with me here, I kind of get anxiety with vegetables and fruit.  It's weird, I know.  Like, I hate tossing stuff into the compost if it has simply gone bad.  I feel like I failed.  I feel like I should use everything I grow.  Here is where the anxiety comes in.  I sometimes just cannot think of enough recipes or find the time to use it all.  Gardening problems.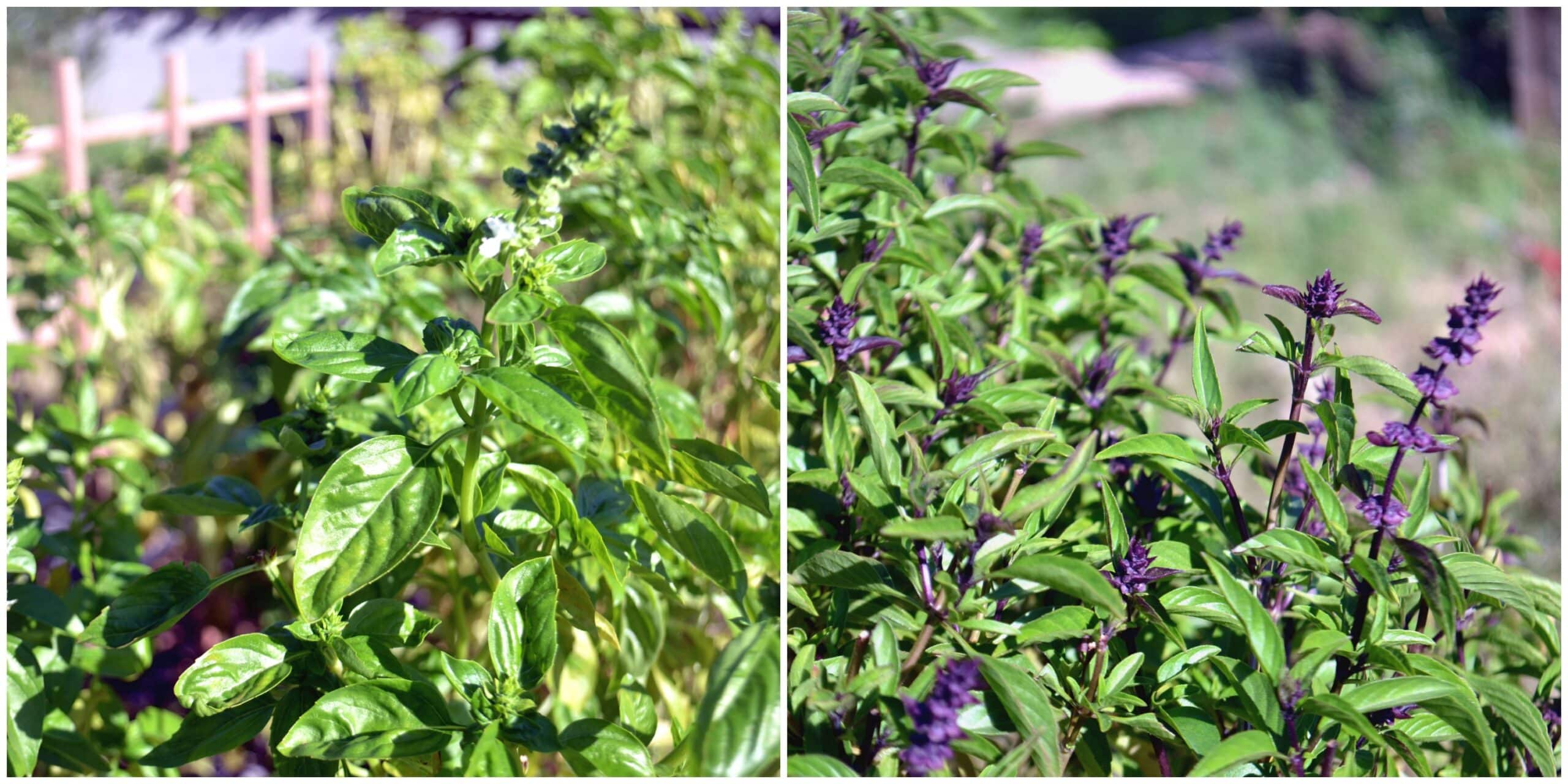 When I saw the basil plants going bonkers, I knew I couldn't make enough margherita pizzas or caprese salads to even have made a dent.  Pesto uses a good amount of basil, but how much can I consume before it goes bad.  Enter Frozen pesto!  I doubled my usual pesto recipe and spooned it into a clean ice-cube tray.  Now all I have to do is pop out a cube or two and heat it up with some squash noodles or saute it with some vegetables.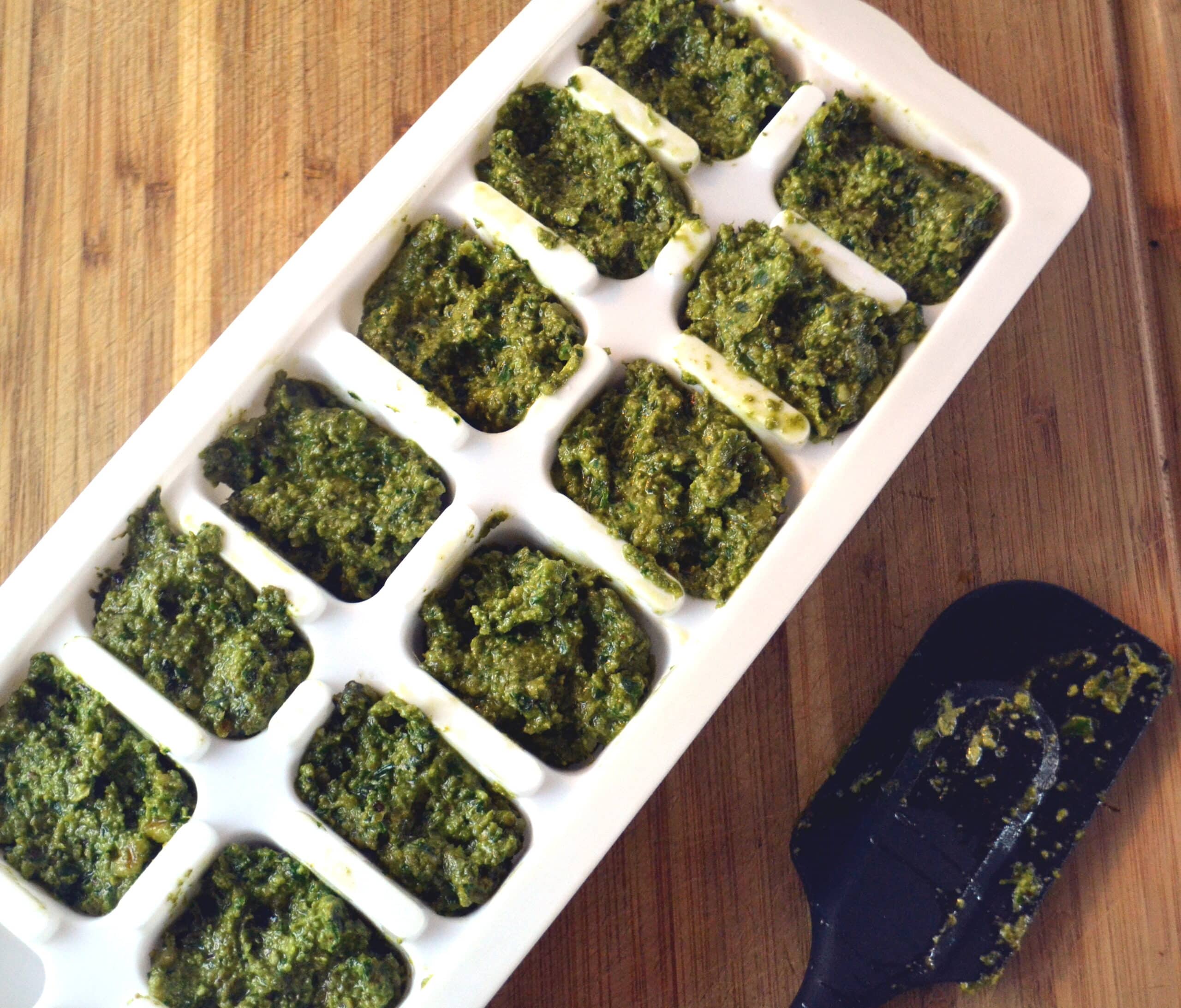 Basil Pesto
Enough to fill 1 ice-cube tray
3 cups fresh, torn basil
4 large garlic cloves
1 tsp red pepper flakes
1/2 cup walnuts or pine nuts or combination*
3/4 Parmesan or vegan parm
1/2 cup olive oil
large dash of salt and pepper
Place all ingredients into a food processor or high immersion blender. Process until smooth.  It's fine for it to have a slightly chunky texture.
Spoon into ice-cube tray.  Cover with saran wrap and place in freezer.  Pop out cubes when needed.  Should stay good for about 3 months.
*I sometimes use 3/4 cup of walnuts for a thick, chunkier consistency.
Why is pesto such a bad ass addition to foods?
Basil!
Flavonoids in basil help protect cell structure
It has anti-bacterial properties
Has anti-inflammatory properties
Helps the body fight free radicals
Very beneficial to cardiovascular health
Eat up!