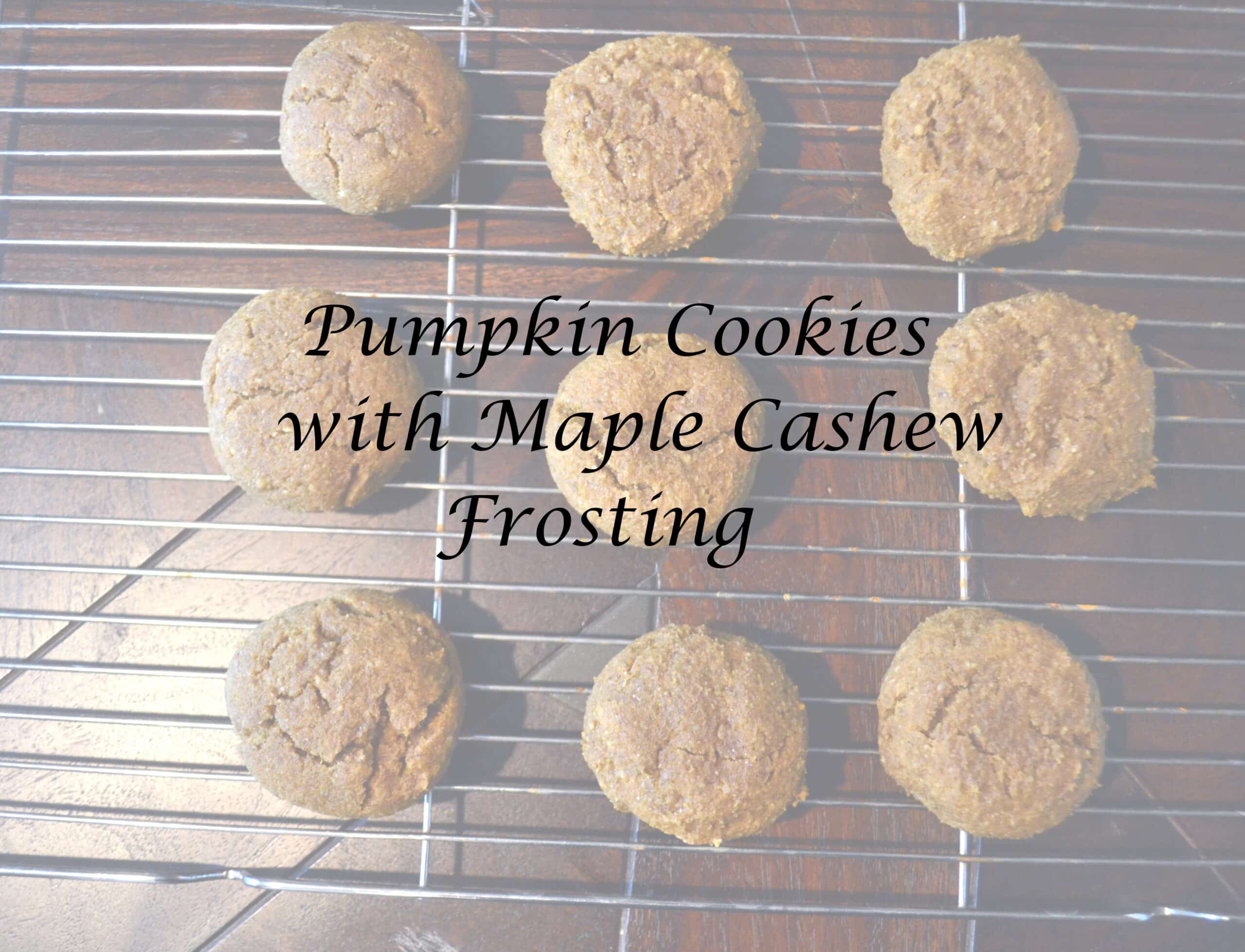 It's a pumpkin recipe. shocking, I know.  There are already like a million pumpkin recipes flooding Pinterest and the blog world. But come on, what's better than fall and pumpkin spiced everything??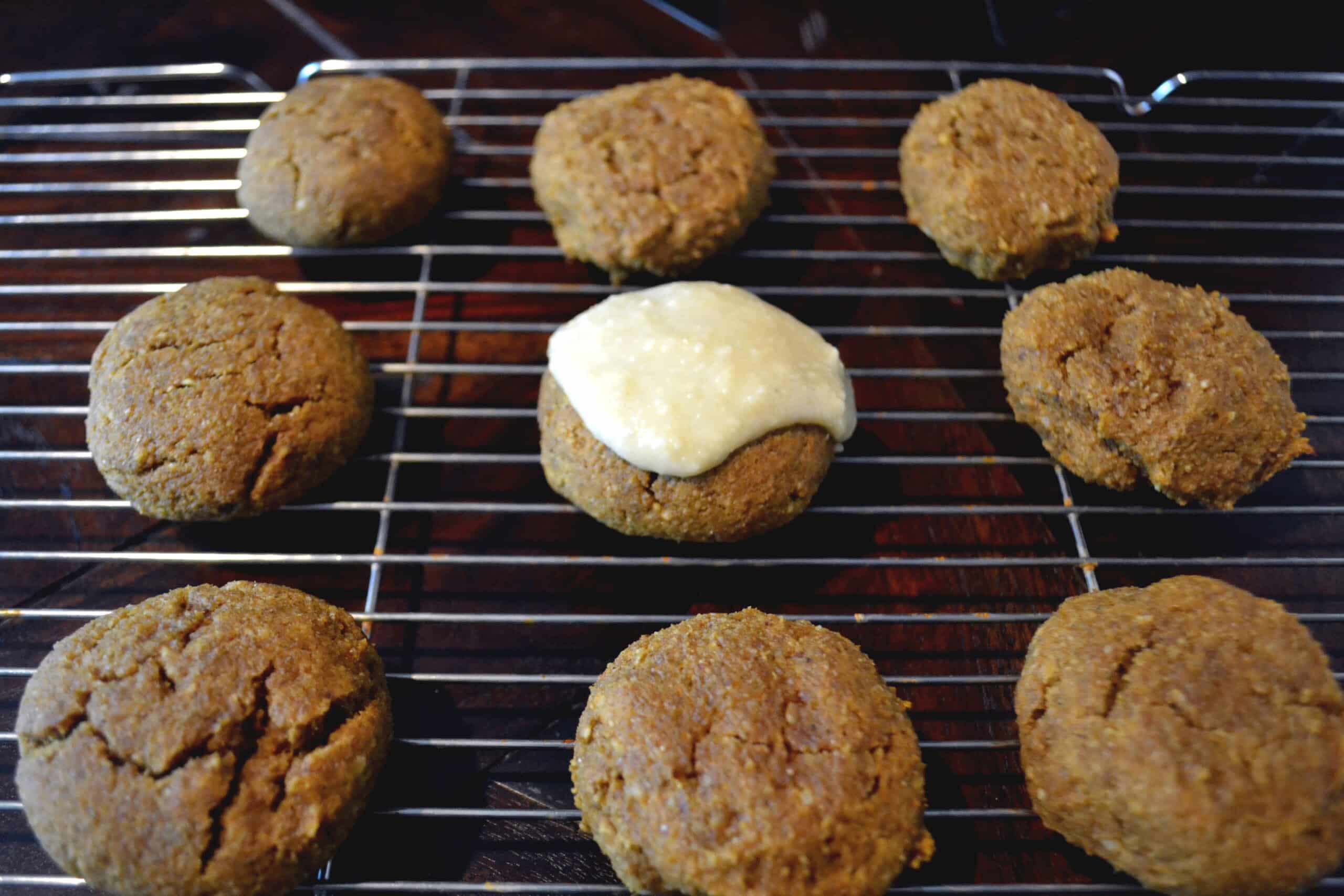 I haven't done much in the baking department lately, so I thought I should ease back into it.  I wanted a soft, pillowy, pumpkin cookie and I have to say, these cookies nailed it.  They are so fluffy, soft, and pumkiny-warmy-spicy. I don't know if the maple frosting was completely necessary, but maple and pumpkin complement each other so well.  So maybe it was necessary?
Oh and if the soft, pillow-like, pumpkin spice is not enough, these are vegan and refined sugar-free.  Pretty much guilt free, right  😉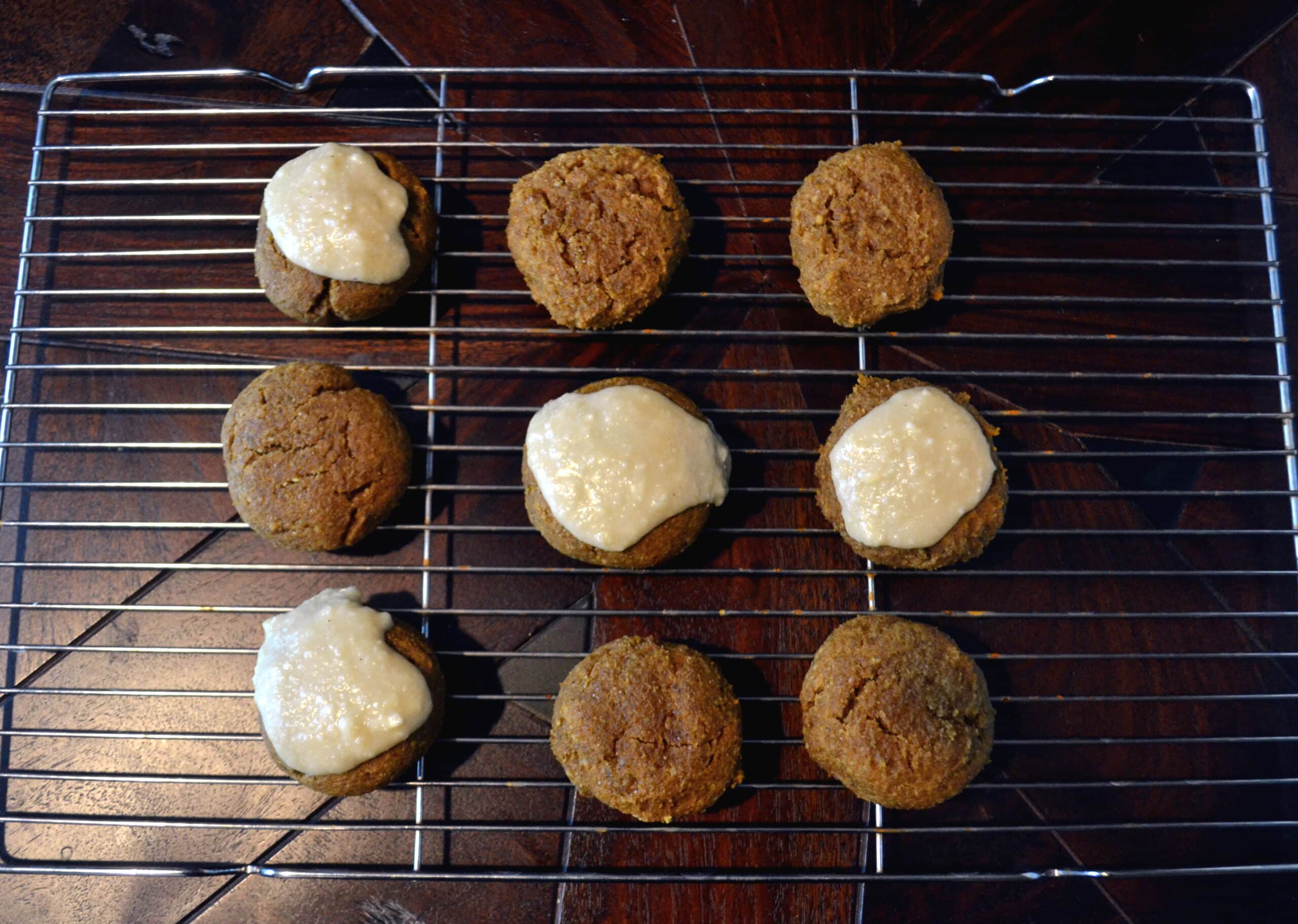 Pumpkin Spiced Pillow Cookies
3/4 cup spelt flour (use all-purpose GF flour if you need gluten-free cookies)
1/2 cup almond flour
2 tsp pumpkin pie spice (I make my own using Shelly's recipe)
1/2 tsp baking soda
1/2 tsp baking powder
pinch of salt
1/4 cup maple syrup
1/2 cup organic pumpkin puree
1 flag egg or egg replacer ( Ener-g)
1/2 tsp vanilla
2 tbsp coconut oil
1 tbsp nut butter (almond)
Maple Glaze
1 cup cashews, soaked for a few hours
1 tbsp fresh lemon juice
1 tbsp coconut oil
2 tbsp maple syrup
Optional – 1/4 organic powdered sugar (you can make your own)
Pre-heat oven to 350.
In small bowl, whisk dry ingredients.  In larger bowl, beat wet ingredients.  Lightly fold dry ingredients into wet.
If possible, refrigerate covered for 1/2 hour.
Spoon or roll into balls, flatten slightly, and bake for 12 minutes.
While baking, process all glaze ingredients in VItamix or high-speed food processor.  May have a few small cashew chunks, no biggie!
Cool, spoon glaze on top.  Enjoy!