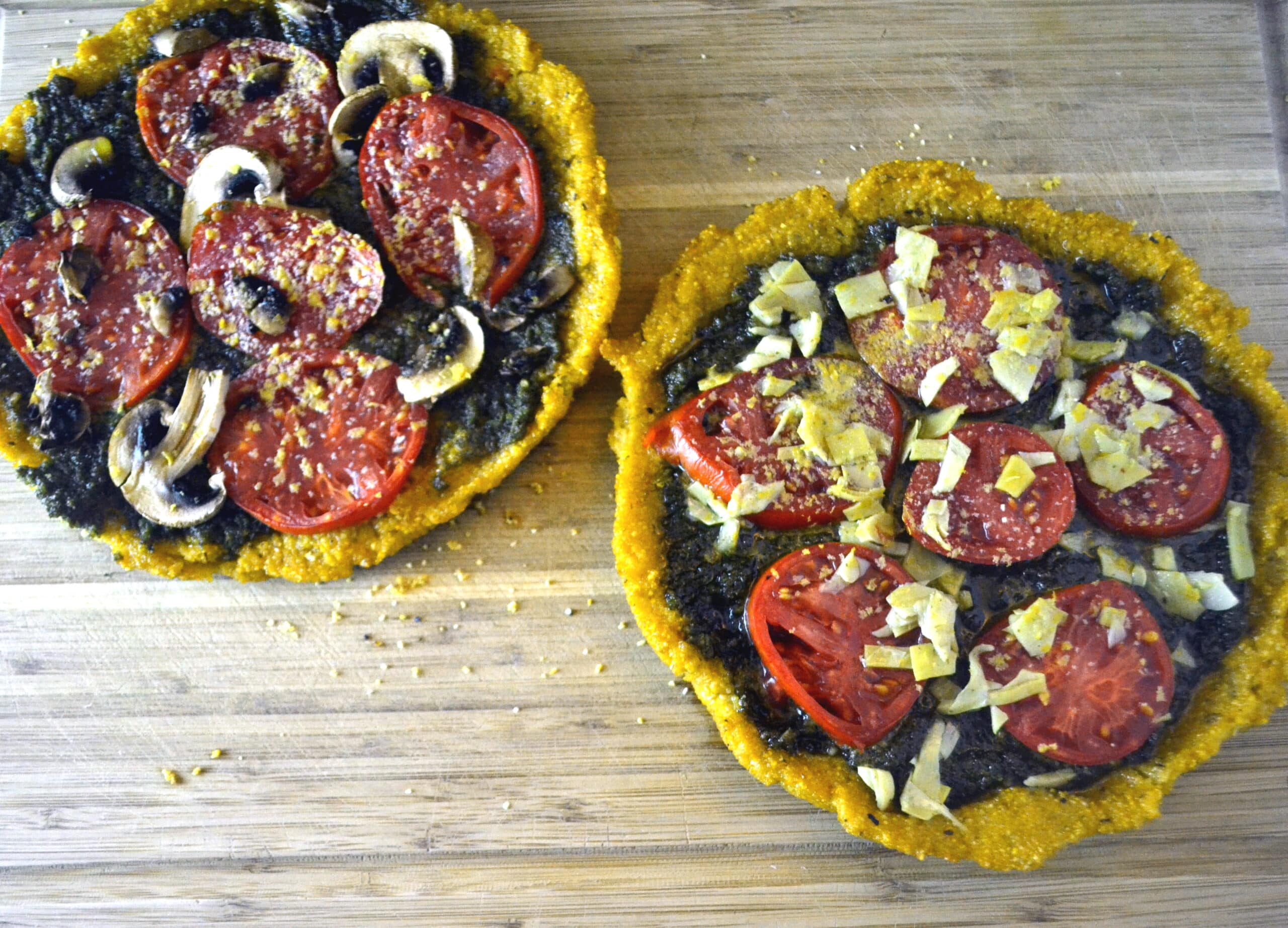 If you told me I could only have one food for the rest of my life, I am pretty sure it would be pizza.  I doubt I'm the only one who thinks this way either.  Even though I try to avoid dairy, pizza is something I indulge in here and there.  It's about balance right?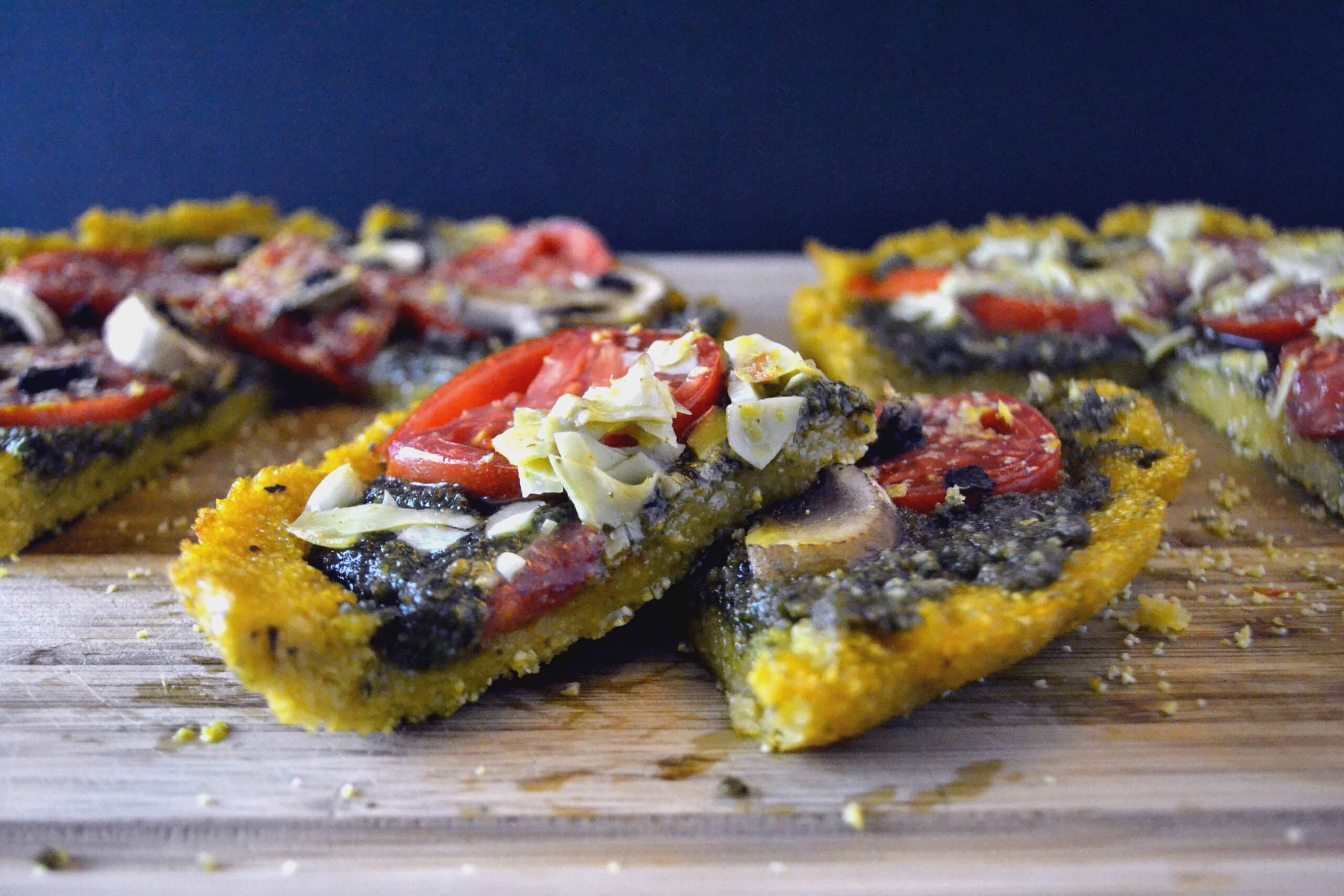 I'm actually not opposed to vegan pizza, I just hate the fake cheese.  That soy cheese impostor stuff is what really ruins it for me.  I'm not a pizza snob either!  Thin crust, deep dish, crispy, doughy; I'll even take pizza-like foods…flatbread, pizza hummus.  I don't discriminate.  I just can't do the fake stuff.
For as much as I like trying out new ways to make "pizza", this this is my first time attempting a polenta pizza.  Even though it is a little time-consuming, (polenta setting, then baking) it is so easy.  The hardest part is deciding on toppings!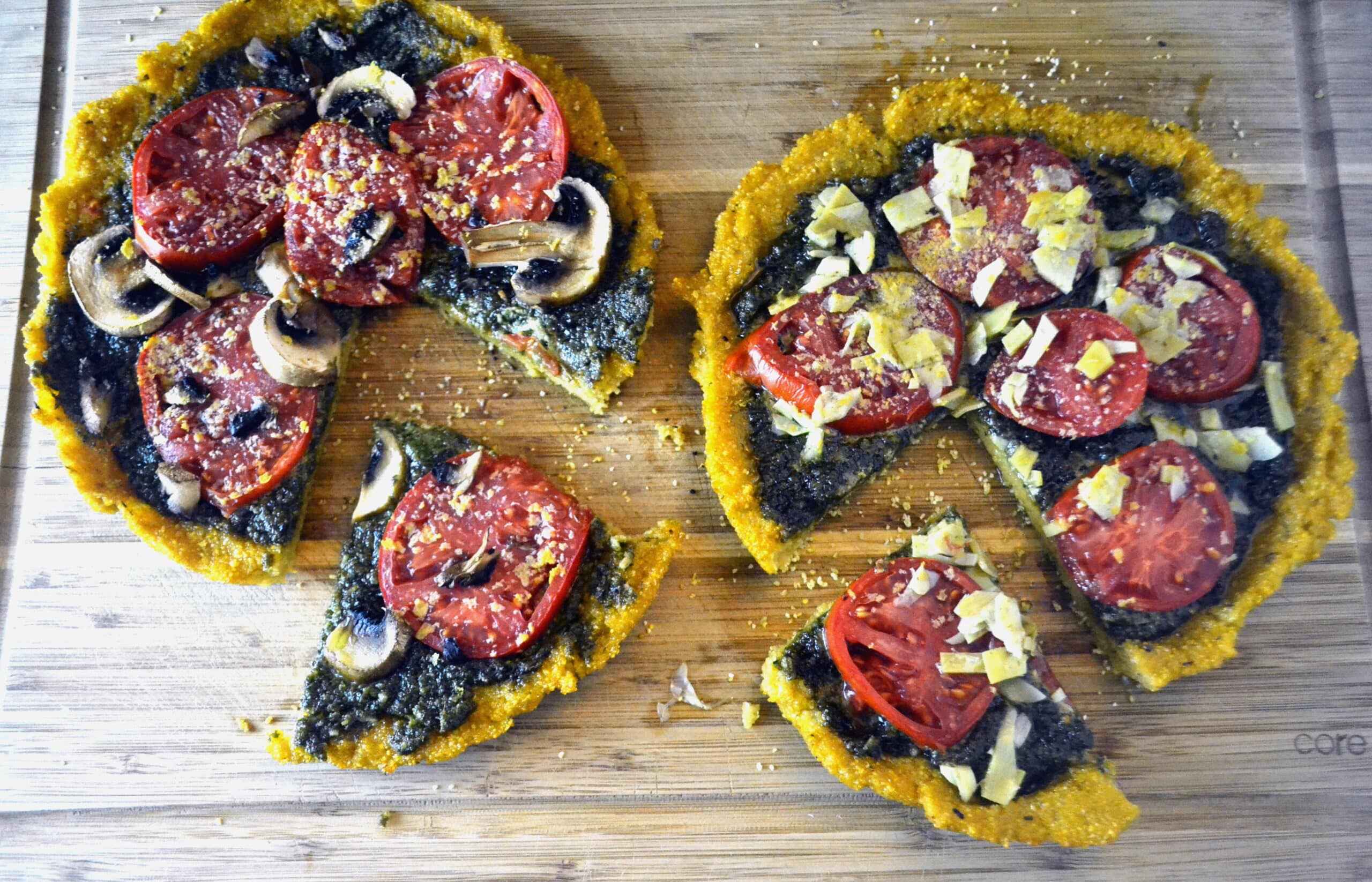 Polenta Pizza
Ingredients
1 1/2 cup dry organic* polenta
2 cups veggie broth
1 cup water
1 tbsp olive oil
2 tbsp Italian seasoning
1 tsp garlic powder
1 tsp salt
1/2 tsp pepper
toppings of choice
Instructions
Heat broth, water and spices on high in medium pan. When boiling, whisk in polenta for about 30 seconds, until thick.
Pour into 2 9 inch pie tins (oiled or lined with parchment paper). Place in refrigerator to chill for 30 minutes. After chilled, bake at 450 for 25 minutes. Remove and let cool for a few minutes.
Lightly dust baking sheet with cornmeal. Remove crust from tin and place on baking sheet. Add toppings of choice. I layered one with pesto, tomatoes, and mushrooms. I layered the other with pesto, tomatoes, and artichoke hearts. I topped both with fresh herbs, and crushed red pepper after baking.
Bake for another 7-10 minutes. Serve and enjoy!
http://vibrantbean.com/2013/10/polenta-pizza/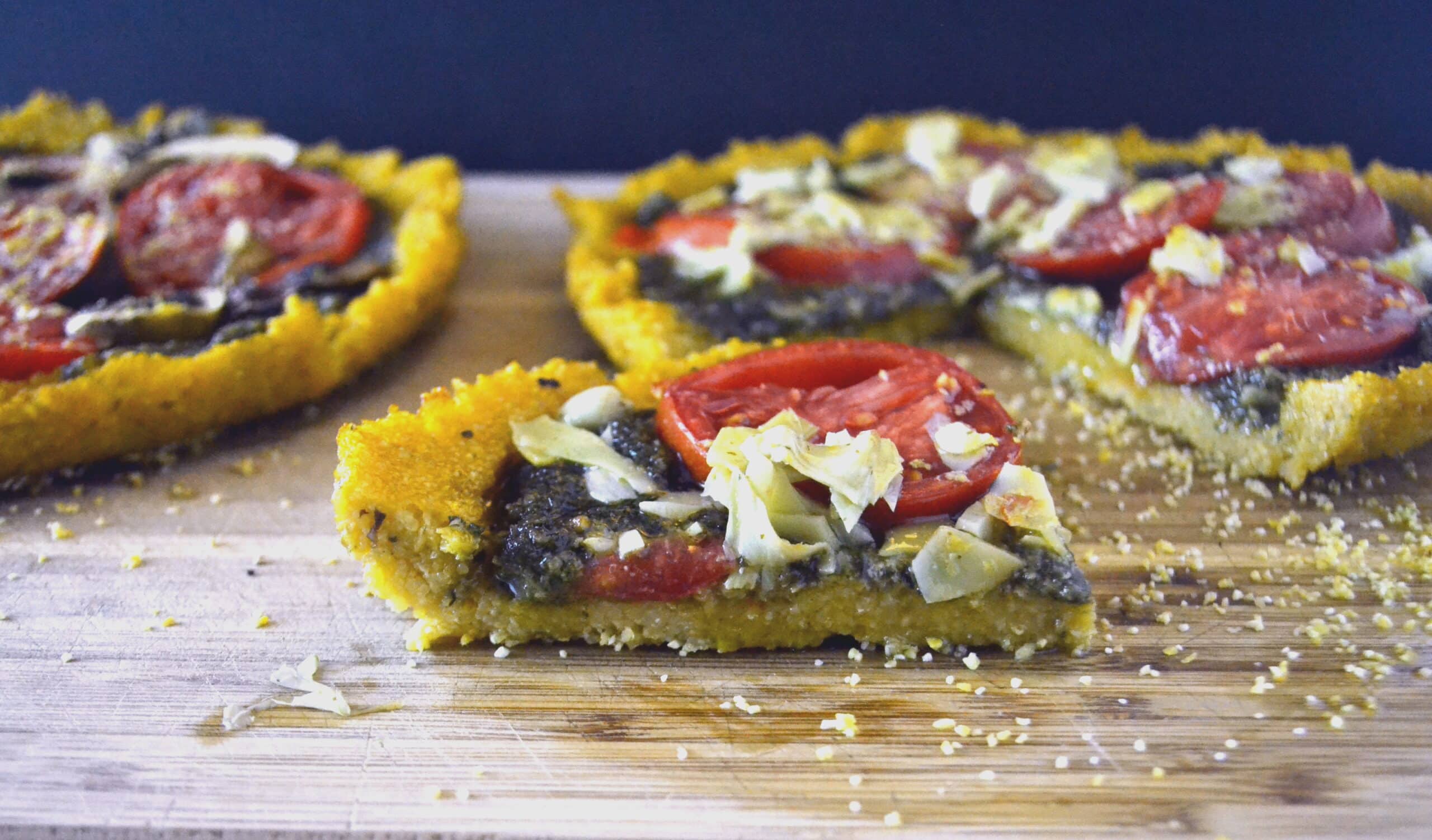 If you could only have one food for the rest of your life, what would it be?