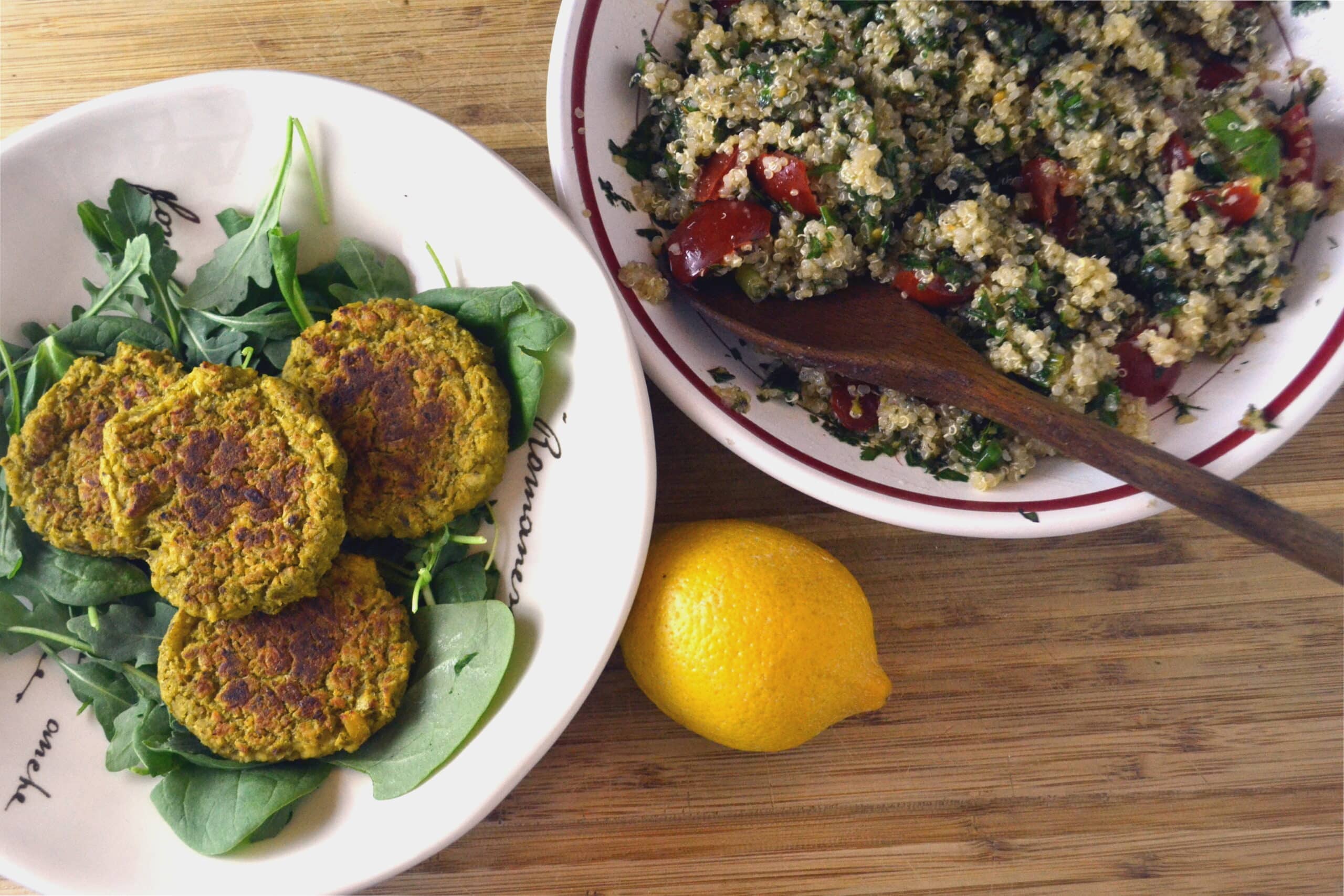 To go along with the garden fresh tabouli I made the other night, I baked some falafel.  Baked is the key word here because while I love falafel, I definitely do not love that most are fried.  Frying adds such an unhealthy element to such a nutrient packed food.  Garbanzo beans, the main ingredient, offer loads of goodness.  They help satisfy hunger, keep you full longer, and have been shown to help in weight loss.  They have loads of fiber, contain super concentrated antioxidant nutrients, and help fight cardiovascular disease. Basically, without frying you have a super healthy and delicious food to enjoy.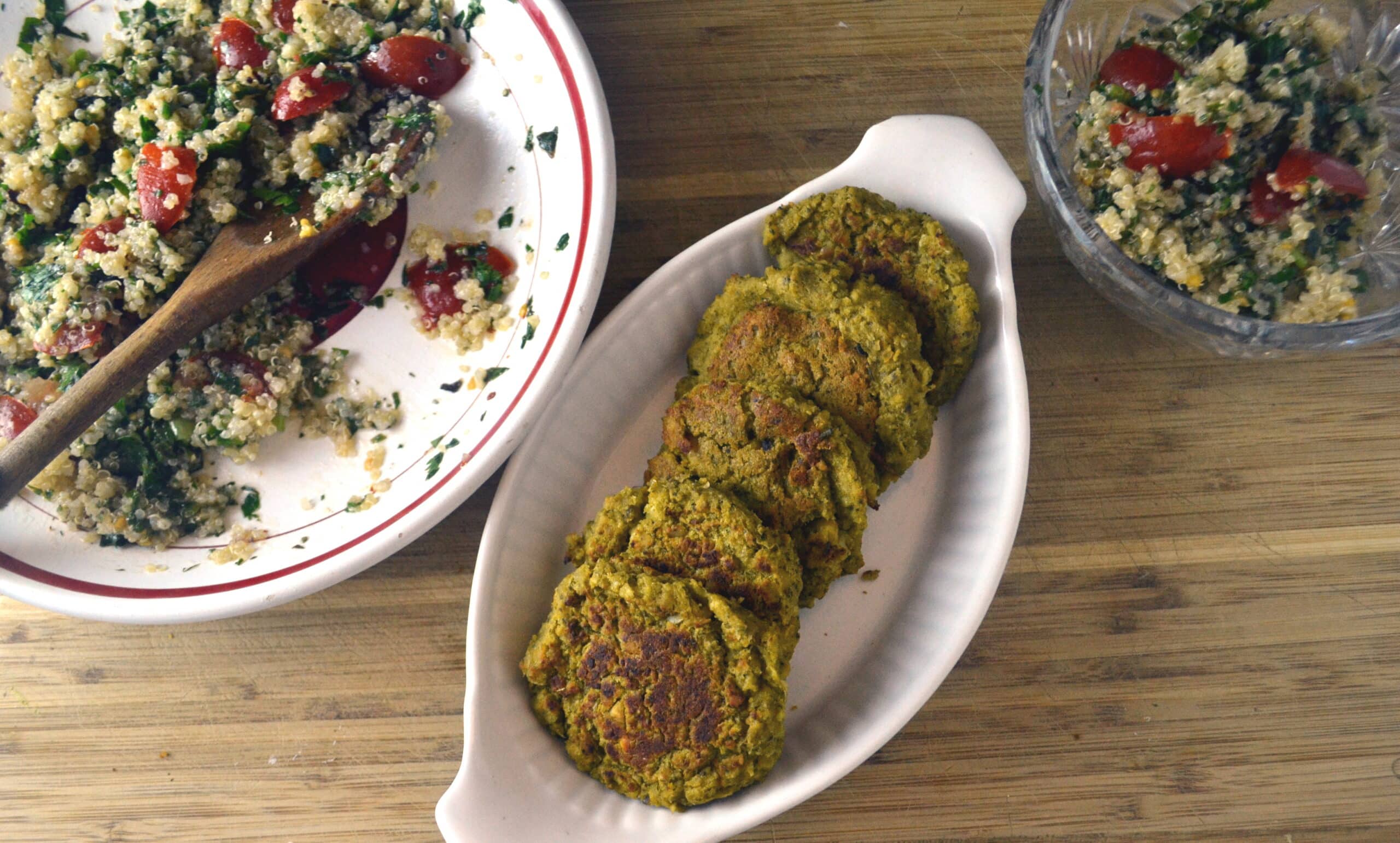 Baked Falafel:
1 15oz can of drained and rinsed (organic) chickpeas
3 minced garlic cloves
1/2 cup packed parsley
1/4 cup cilantro
1/4 cup mint
2 tsp cumin
1 tsp coriander
1/2 cayenne pepper
large dash of salt
1 flax egg – 1 tbsp ground flax mixed with 3 tbsp warm water
juice from 1 lemon
2 tbsp gluten-free all-purpose flour
Pre-heat oven to 425.
Mix flax egg and set aside.
In a food processor, slightly pulse 1/4 of the chickpeas.  Place in medium bowl. Place the remaining chickpeas and all ingredients except those set aside in food processor.  Pulse until combined.  It's ok to have some chunky pieces in there.
Transfer to bowl with chunky reserved chickpeas.  Stir in flax egg.
If possible, refrigerate for about 30 minutes.  Roll into about 1 1/2″ ball/patties.
Bake for 12-15 minutes.  Remove, flip, and bake for another 16 minutes.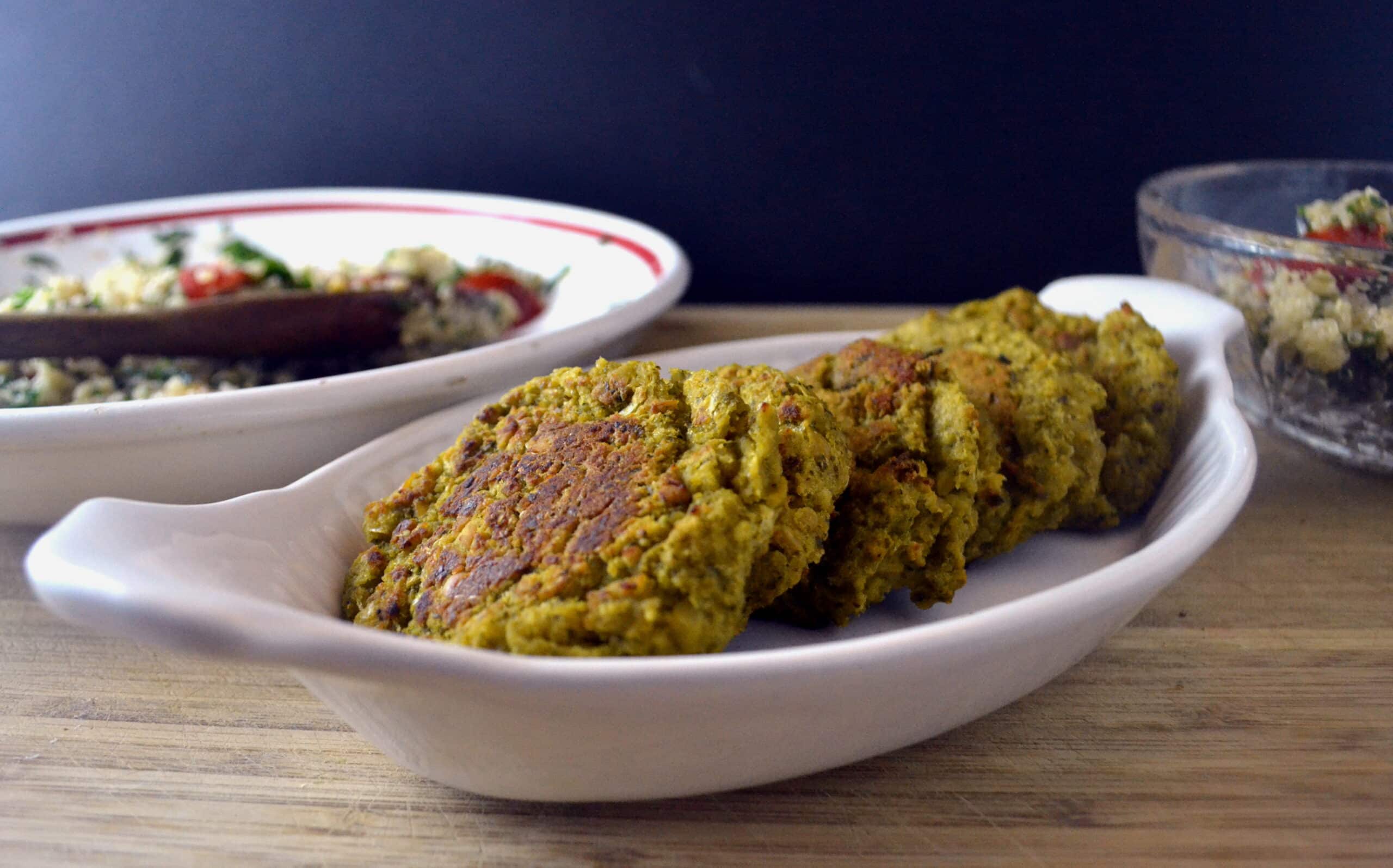 Enjoy the glorious goodness, maybe with some yummy tabouleh!