I decided to add a new feature to the blog.  Fridays I will be posting juices and smoothies aimed to help certain ailments.  I get so many questions asking what fruits and vegetables are best, how to juice, what to put in a smoothie, and so on.  I figure highlighting one or two recipes and focusing on why the ingredients are important would help answer a lot of the questions I get.
A couple of months ago while traveling for work I spent several days posted up in a hotel room.  I am allergic to down (which was all over the bed) but didn't bother asking for hypoallergenic bedding.  HUGE mistake. Normally a couple of nights with down or a day on grass, normal things that get me sick, will only lead to a few days of annoying reactions.  Not this time.  I was so congested after this trip and did not deal with my allergies which lead to a serious bacterial infection in my throat.  Seriously gross and painful stuff!!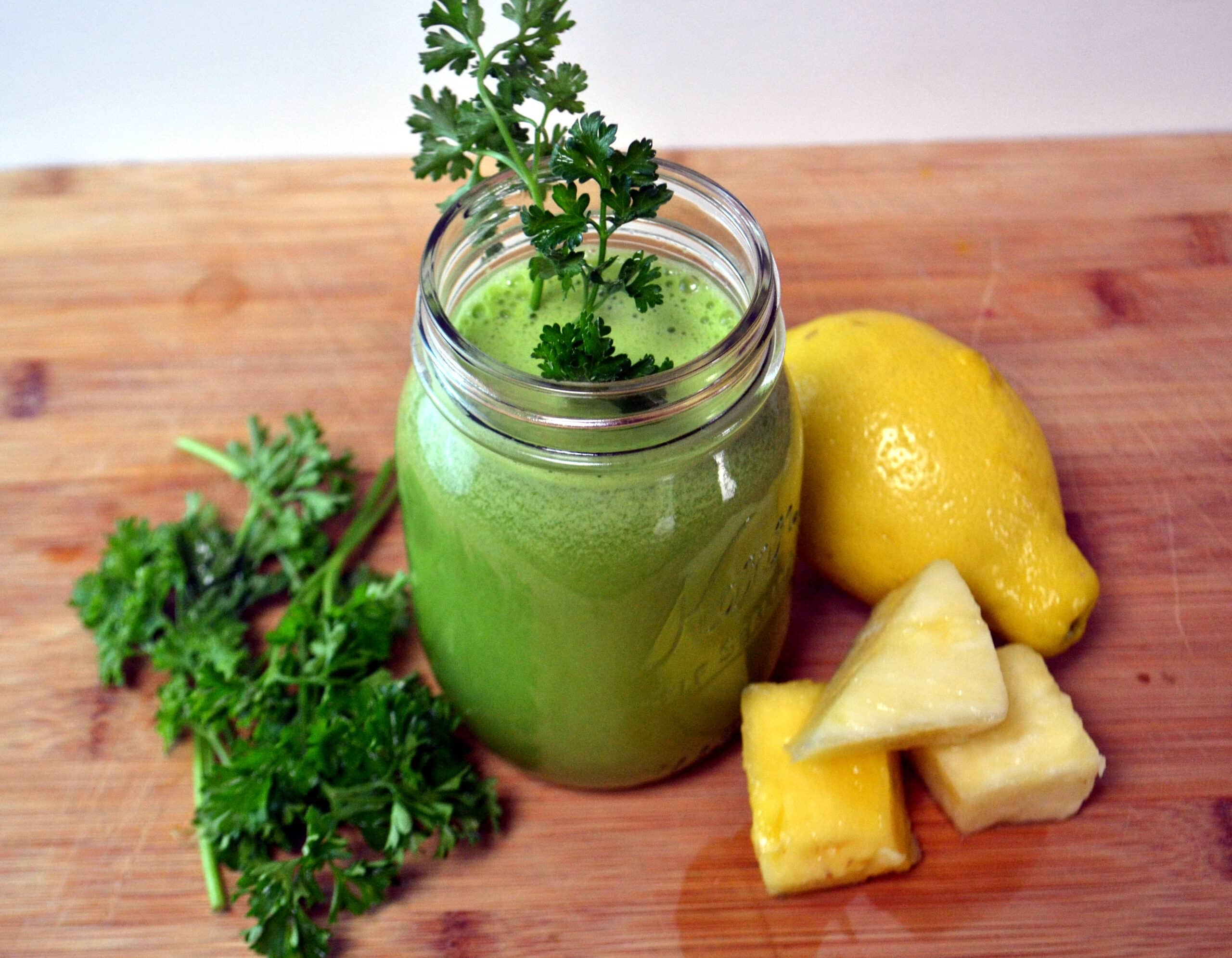 When I started feeling irritated earlier this week I compiled a bunch of information to fight allergies the natural way.  I'll share some of what I did later but for today I'm giving you my juicing recipe I drank twice a day for several days.
Allergy Fighting Juice:
Allergy Fighting Juice & Raffle!
Ingredients
1 cucumber*
1 cup of fresh pineapple, if frozen let defrost
2 lemons, most of the skins cut off*
large knob of ginger
1/2 cup or more parsley
1 apple - option, to take out tartness
Instructions
Wash all vegetables and fruits well. Cut off any peels. Process all through a juicer and enjoy !
http://vibrantbean.com/2013/09/allergy-fighting-juice-raffle/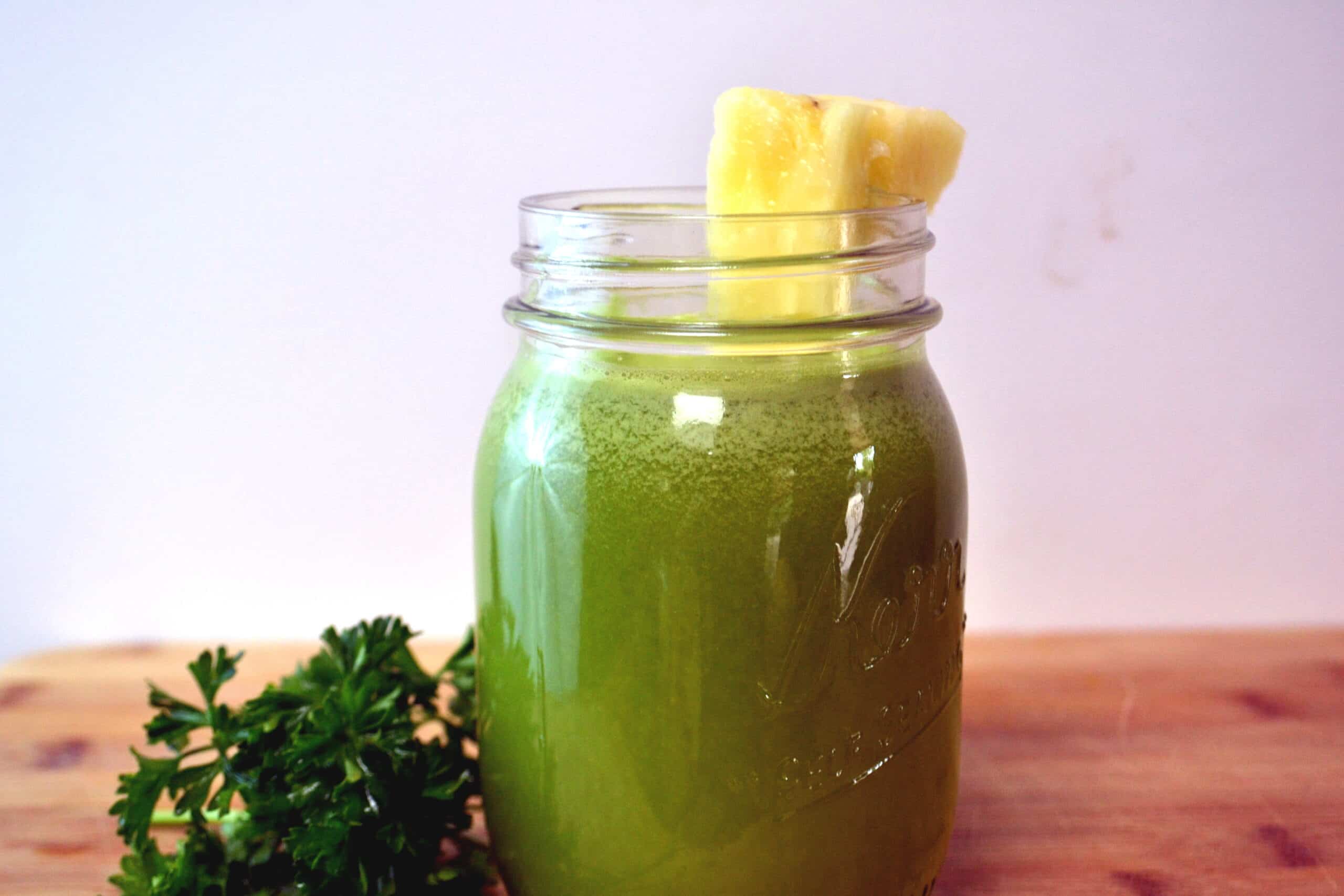 Enjoy the vibrant goodness!
*If using non organic cucumber of lemon, make sure to peel off all skins
Now on to the fun stuff!  GIVEAWAY!
Kris Carr is such an amazing person.  Her life story is so inspiring.  I love reading her work and think she is such a funny, entertaining, bright woman radiating positive vibes and love.  With that said, I am giving one lucky reader a copy of her book, Crazy Sexy Diet!  I am constantly reading bits from this book for inspiration, recipes, and awesome healthy lifestyle information.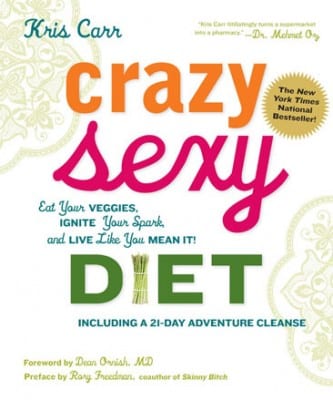 To enter either subscribe to Vibrant Bean via email or Like on Facebook.  Leave a comment below with which of the 2 you did and tell me what inspires you in life to be healthy. Winner will be picked at random next Friday, October 4th.
Good Luck All!!