Southwestern stuffed zucchini.  Truthfully I am not even sure what it "Southwestern" means exactly in terms of food.  For me, I think of fresh beans, corn, chilies, peppers, different salsa, and warm spices.  These ingredients stuffed in burritos, topped on salads, of filling tacos.  All goodness to me!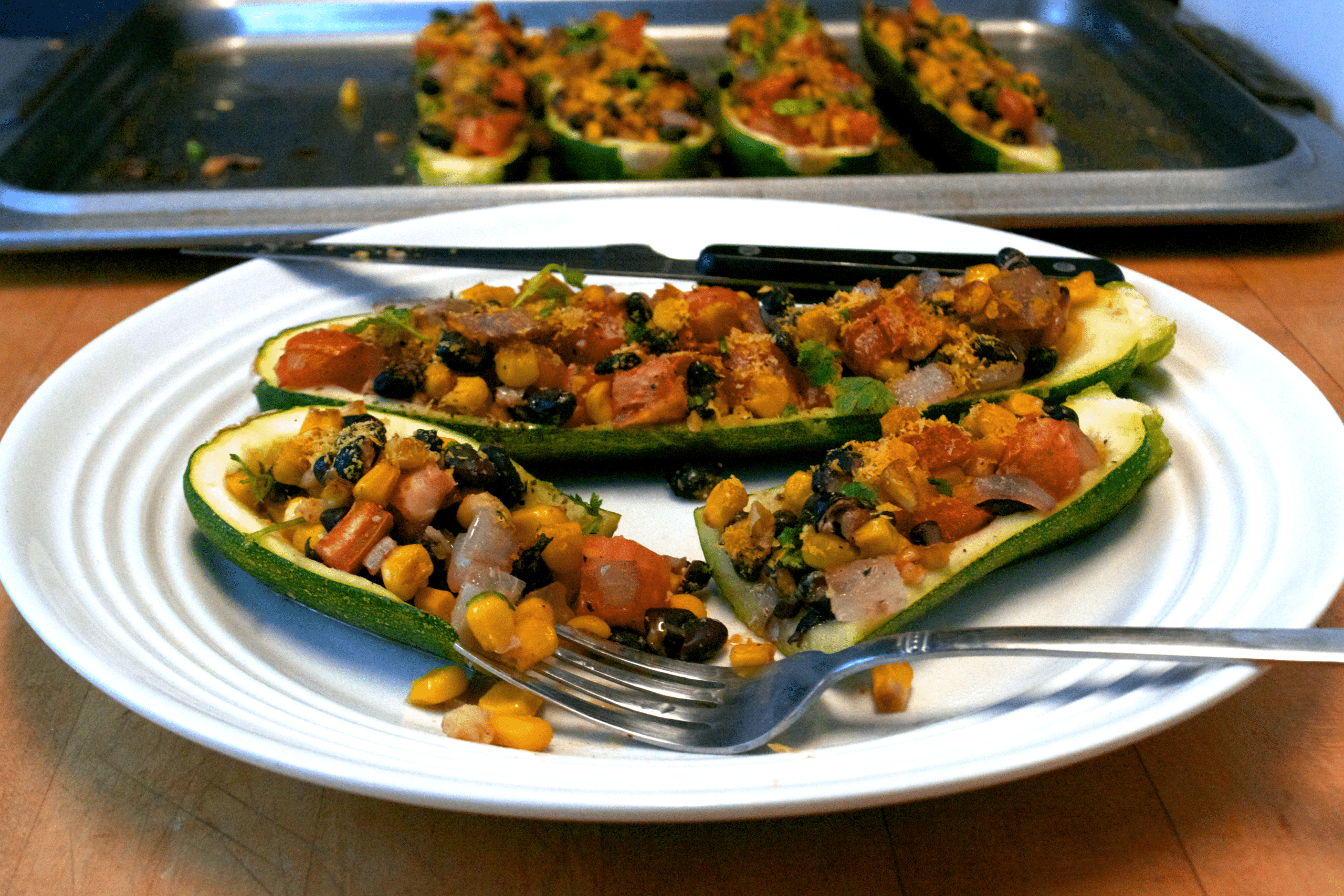 Scooping out the insides of the zucchini created the "boat" for the filling to melt into.  Not only does this meal offer a power punch of protein and fiber, it's fresh, healthy, and satisfying.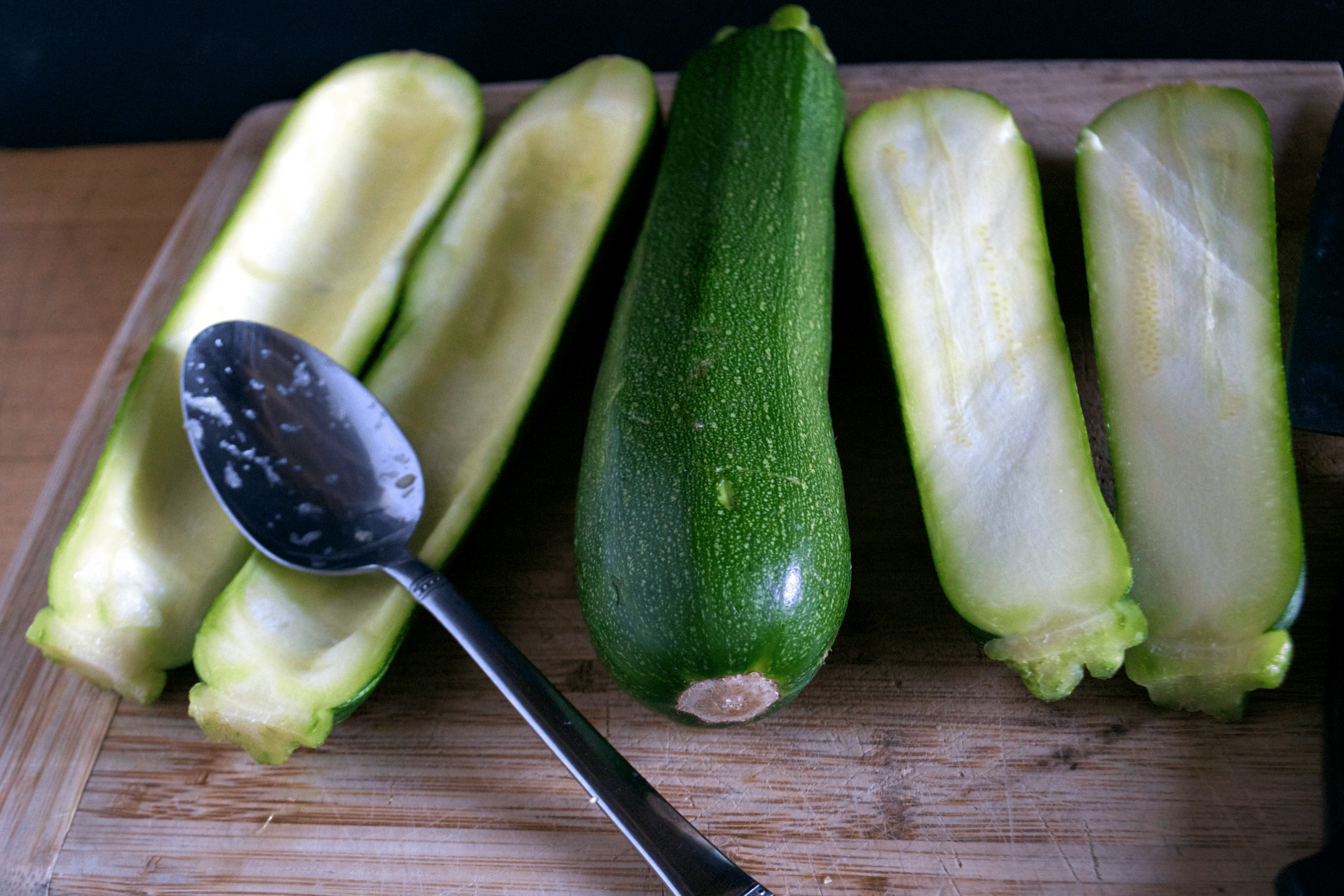 Stuffed Zucchini: – Vegan
Medium zucchini, cut in half, insides spooned out – I used 3 (6 boats)*
1 small onion diced
1 can organic beans, rinsed
1 can organic corn, rinsed
3 garlic cloves, minced
1 tsp salt
1 tsp pepper
1 tsp chili powder
1 tsp cumin
1/2 tsp paprika
1/4 cup fresh cilantro + more for topping
1 large tomato, diced
nutritional yeast (or cheese of choice if not keeping vegan)
Heat oven to 400.  Half the zucchini and scoop out the insides.
In a medium pan, heat oil on medium.  Cook onion until tender, 7-10 minutes.
Add everything else except cilantro for topping and nutritional yeast.  Heat for no longer than 5 minutes, just get everything combined.  Taste and add more spices if needed
Scoop into hollowed zucchini.  Sprinkle with nutritional yeast (or cheese).  Bake 20 minutes.
Remove and top with a little fresh cilantro.  Enjoy!
* I had plenty of extra filling so I could use it for another meal.  You can easily just store for a meal the next day.  Mix with some quinoa or just top on some fresh salad greens.  Use as filling in a wrap or stuff into peppers.
** Black beans provide loads of protein and fiber (15g of fiber for 1 cup).  The protein-fiber balance is great for balancing blood sugar.  Zucchini is actually a good antioxidant and vitamin C source.  Lastly, nutritional yeast provides protein, iron, and B vitamins (many do not contain B12).