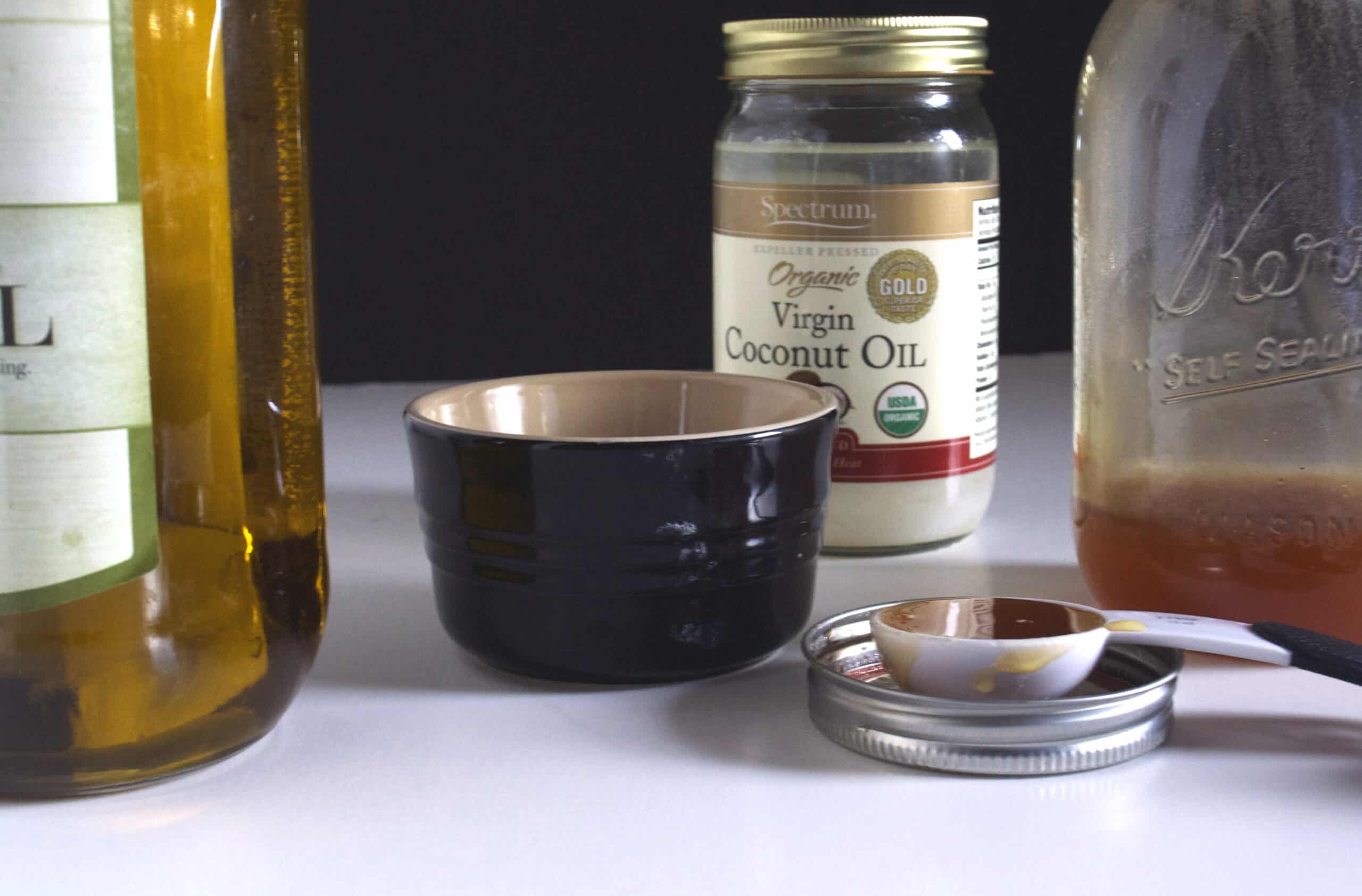 Ok ladies (and gents you care about your hair a lot), summer is here!  I love feeling the warm sun, (safely) bronzing my skin, enjoying cookouts with yummy food and drinks, long days and nights, beach time…pretty much everything about summer.  Everything except the toll it takes on my hair.  My hair is already on the dry side, so summer heat and lots of water time really fry my tresses.  One reason I love making homemade hair masks (aside from it being so easy and convenient) is that I know exactly what I am putting on my hair.  There isn't a long list of chemicals that can (sometimes) have damaging results.  After this mask, my hair was left feeling so silky and strong.  This recipe will now be in my regular rotation of homemade beauty products.
Honey Oil Hair Mask:
1 Tbsp raw honey
1/2 tsp melted coconut oil
1/4 – 1/2 cup olive oil
Zap it all for about 10 seconds.  Remove and stir together.  Use your hands to apply to wet (not soaking) hair, starting at the ends.  Clip hair up and wrap with Saran wrap and a warm towel.  Relax in a nice bath with a glass of wine (optional but encouraged) for about 20 minutes.  Rinse and shampoo only.  Enjoy your lovely, shiny hair!
**ingredient amounts depend on hair length and thickness.  Mine is long and thick.  I used 1/2 cup olive oil.  Be careful not to overdo the oil, especially the coconut oil.  You will end up with a greasy mess that could take several shampoos to correct.  I have made this mistake when applying straight coconut oil for scalp treatments.